Stolen from
redlight_parade
Comment and I'll give you a letter; then you have to list 10 things you love that begin with that letter. Afterwards, post this in your journal and do the same!
Seattle. It's my home town. Okay, so I am actually from the east side, but whatever. Seattle is ideally only fifteen minutes away, of course traffic is always so bad it's
at least
20. But I love my city. Where else can you find teriyaki, sushi, and Starbucks every two blocks? You're in the city, less than an hour later you can be in the woods. Or at the beach. Or both! You can wear flip-flops year-round, order coffee ten different ways, have an earthquake story, and eat delicious Frangoes.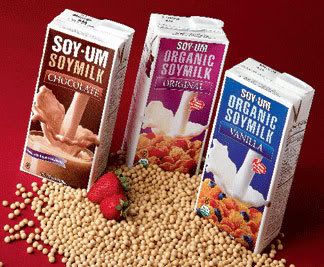 Soy milk. I am not a vegetarian anymore, but boy do I love this stuff! It makes any latte, mocha, hocho, tea, etc. taste better!
Slytherin. It's my house! Represent bitches!
Stevie Nicks. I've loved her since I was 14. She has such a beautiful, unique voice. I would kill for her flawless skin (no, not in a Buffalo Bill kinda way, LOL!). My dad took me to a concert of hers back in high school, it was amazing.
Seinfeld. A show that I grew up with. And a show I will probably grow old with. When I come home from work every day, I kick off my shoes, turn on TBS to catch the second episode of
Seinfeld
. Above is probably my favorite story line from the show ever, Elaine eats Peterman's antique cake.
Sarah Silverman. Okay, you get a clip AND a pic. Just 'cause I love that pic. And that clip from the show ALWAYS cracks my shit up! She is so brilliantly offensive! Her show,
The Sarah Silverman Program
, is awesome. So happy it's coming back for a second season. It's just so crazy! Her comedy is so mean, but then you hear her in interviews and her friends talk about her, and she comes off like the sweetest gal!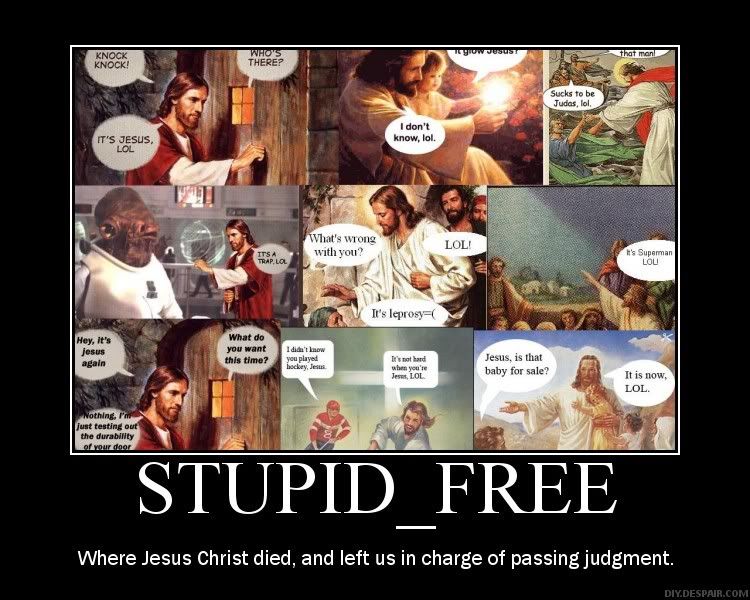 stupid_free
. Oh the snark! Gawd I live for the snark! Not to mention all the macros! And as I say whenever I wake up and go straight there, "Wakey, wakey! Eggs and wanky!"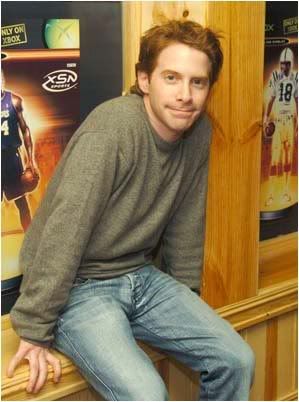 Seth Green. One of the greatest comic actors EVER! And a genius writer! Not too mention reeeaaally cute! Another two-for; a pic and a clip from
Josie & the Pussycats
(one of the most underrated films of all time).
"Schadenfreude" from
Avenue Q
. What can I say? The best things in life really are free. In the clip above, the crew of
Serenity
get a case of it.
Subtitle Theatre. It's one of my favorite sketches from the local sketch show
Almost Live!
. They don't have my favorite one on YouTube, where two women order dessert. But this one is still pretty hilarious.
SYTYCD
...Wow. I want Sabra to win, but I will not be upset if she doesn't. I thought they all kicked some serious ass. I mean, I still wish Pasha had been there. But I think they all brought it. I am not going to vote. I feel if I do, I will get emotionally invested, and at this point that is not something I want. Plus I can't find my cell phone.
25 Reasons You Should Buy The Serenity Special Edition DVD
. I really think I am going to do
#21
, and leave a cute li'l note inside. And I wish I had more Browncoat friends nearby, because I would totally do
#24
as well.
Current Mood:
recumbent
Listening/Watching: Seinfeld