Tagged by
staticlovedream
List seven songs you are into right now, no matter what the genre, whether they have words, or even if they're not any good, but they must be songs you're really enjoying now. Post these instructions in your LiveJournal along with your seven songs. Then tag seven other people to see what they're listening to.
1. "Stranger" by Hilary Duff
2. "The Beauty In Ugly" by Jason Mraz
3. "Pop! Goes My Heart" by PoP
4. "Hoist the Colors" from POTC3 (I think it's now officially the Strikethrough '07 theme song)
5. "Seed of Memory" by Terry Reid
6. "Funk No. 49" by James Gang
7. "We Are" by Ana Johnsson
I don't tag.
Okay, I LOVE the skinny clogging guy on SYTYCD! I am so happy he made it!
This made me literally LOL: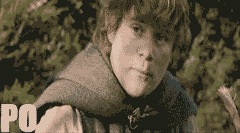 Off to write more protest spawned smut. Ta! XD
Current Mood:
accomplished
Listening/Watching: So You Think You Can Dance