O....M....G!
. Not exactly what I had hoped for, but still pretty awesome.
*le sigh* No nap for me tonight. I am going to be house/dog-sitting for my friend Amy this weekend, and I am supposed to go over there around 6 p.m. so her mom can show me where everything's at. That's right in the prime of nap time! But I do need to stop relying on naps for sleep, so this is a good thing I guess.
Thanks to a recent post in
stupid_free
, my collection of macros has grown quite a bit.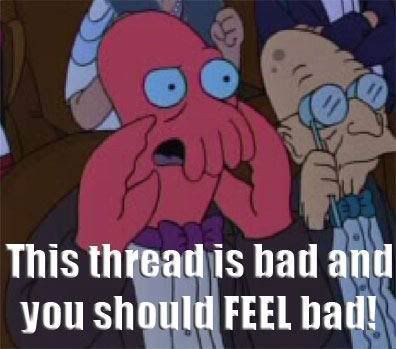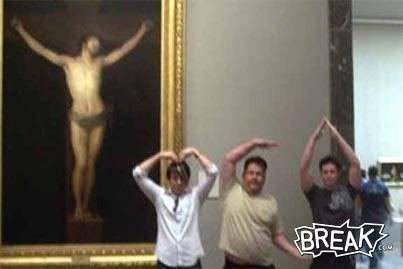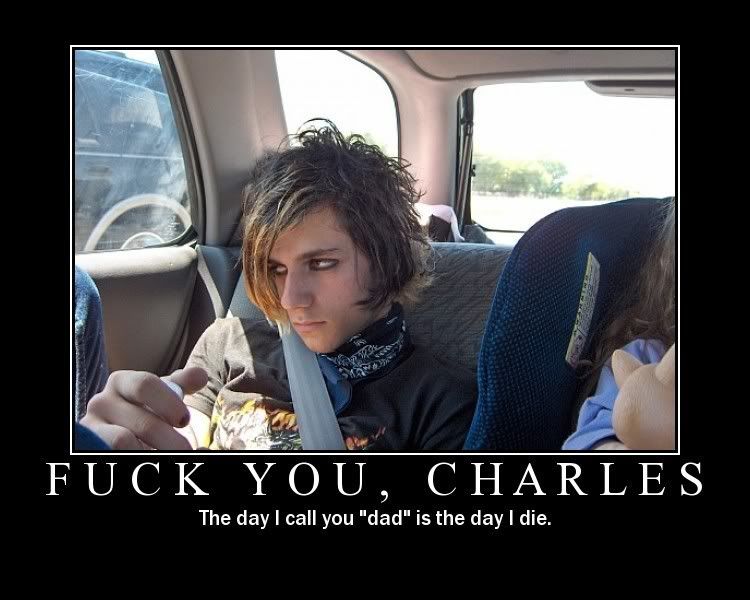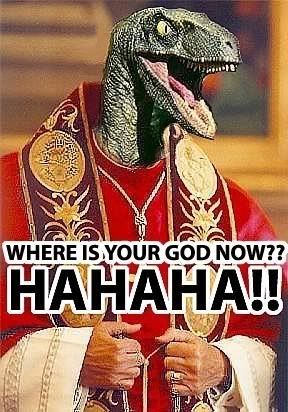 I know it's mean of me, but I hate when my mom takes the day off work. I hate leaving the house and seeing her all comfy in the recliner. I get teh jealous. :P Ugh. And traffic was even suckier than usual this morning! The main road I take to work was only one lane in one place, so it was backed up at intersections blocks away. There are three roads that come into Redmond in the morning and they ALL suck. And the freeway is even worse. I got in about ten minutes later. I wasn't in trouble or anything, but it still wasn't fun. And I think it will be okay if I am fifteen minutes late the next couple of days. I hope construction or whatever they're doing doesn't go on too long. I don't want to get up earlier. :(
*/whine*
This is one of my favoritest moments of
Boston Legal
.
This is a Denny/Alan vid. Now, I am not a slasher, even more adamantly in this fandom. But this vid is too cute not to love.
I haven't seen any of
Ugly Betty
yet. But I really want to! All I know about it is her nephew is flaming gay, and the guy I fancy is named Henry. Here is a Henry/Betty vid that made me say "AAAAW!" even though I know nothing of their storyline.
On last night's
Celebrity Fit Club
, I realized while I do hate Dustin Diamond...I also pity him. He obviously has some self-esteem issues. That said, I do too, but I am not that much of an asshat. And Mo made me cry! I love Mo and Ro. I also would have voted Kim off my team. Only for the reason that the guys were going to vote off Dustin, and them on a team together...YIKES!
Charm School
...why do I love this trash?!?! XD And so what if Pumpkin spit on some guy. He asked her too! It would be kinda cool. And yeah, Leilene is crazy...but she is hot. Then again, I seem to be attracted to crazy women, so that could be it. And when two of the Captains (I cannot remember who they were though) were telling Leilene and the other girl, "Well, she didn't want you. She's a liar!" Well no shit she didn't want them. It's not lying, it's being diplomatic, you stupid bitch!
Desperate Housewives
... Oh Edie, you manipulative bitch! Now, I admire sneakiness to an extent, but me a little more covert please! And lying about birth control is a big deal. That is just wrong. But yay, Marcia Cross will be back next week for the season finale! Bree's my gal!
Huzzah for
Heroes
tonight! Boo-urns for it being the second to last episode of the season.
Current Mood:
jealous
Listening/Watching: "King's Crossing" by Elliot Smith