Meme from
x_starbuck
1) If you were a cookie, what would you be?
Snickerdoodle. Not only are they delicious, but the word "snicker" is in the name! I love snickering!
2) A mad guy with an axe is chasing you. What do you do?
get in a car and run him over
3) You get to listen to one album for the rest of your life. What is it?
Bloodletting from Concrete Blonde
4) What does your ideal guy/girl look like?
Girl, Anna Faris. Hands down. Guy though...Toughy! It really depends on my mood! Today it's Aaron Stanford.
5) What do you order in Starbucks?
I am really digging the tangerine juice blends lately
6) Tomorrow will be.....
Wednesday. Hopefully the end of Sangina.
7) Current Mood?
Bored
8) If you could have any pet what would it be?
BUNNY! :P I already have the names picked out for two I plan on owning in the future.
9) What was your last dream about?
I don't remember :(
10) What are you doing for your birthday this year?
It was in February. I had to go into work early *pout* But I took the next day off.
11) What are you looking forward to most this year?
HARRY POTTER RELEASES!
12) What are you dreading most this year?
being in the same exact place as when the year started
13) Song of the moment?
"Rock Me Amadeus" by Falco. Damn you, Megan! LOL!
14) Snow or sun?
I normally prefer snow...But I am soooo sick of the "bad" weather!
15) Green or Blue?
Green. Slytherin bitches!
16) Chocolate or chewy sweets?
Usually chocolate, but I have been jonesing for Sour Patch Kids
17) If you could be a character in a film which one would you be?
Sydney Prescott in the Scream Trilogy
18) Silver or gold?
Silver
19) Virgin or HMV?
What's HMV? - Yeah UHM? <--Yeah, wha-?
20) Do you wear matching socks?
I try to
21) What's your keyring like?
loaded with dumb keychains I once thought were amusing.
22) What car do you drive?
The Bat-mobile! Well, it's actually a Saturn, but all my friends call it the Bat-mobile.
23) One famous person you'd like to meet is?
Anderson Cooper
25) Music or movies?
Can't live without both
26) What's the meaning of life?
If I figure it out, I'll let you know
27) Chucks or tennies?
Are we talking about shoes?
28) Etch-a-sketch or slinky?
Slinky!
29) Are you scared of garden gnomes?
They are kind of off-putting.
30) One song that you hate is?
"Who Let the Dogs Out".
erunamiryene
made me remember how much I hate it. :P
31) One night stand or relationship?
depends on the person
32) Pigeons or magpies?
Magpies
33) Converse or Vans?
Converse
34) Cherries or Strawberries?
Strawberries. Delish!
35) Aerosmith or Run DMC?
I like both. Depends on what mood I'm in, what I'm doing.
36) George Bush turns up on your doorstep. What do you do?
Punch him the face.
37) Tony Blair comes looking for him. What do you do?
put him in the half-nelson
38) Sprite or Coke?
Mmm...soda.
39) Italian or Chinese food?
Chinese
40) Blink 182 or Angels and Airwaves?
Blink 182! They were my first concert!
41) Snoopy or Woodstock?
Snoopy
42) What perfume do you wear?
Usually Addict by Dior. But I vary it a lot
43) Saturday night and I'm...
watching Mad TV
44) Funniest event of the last week?
I thought
this bit of news
was kind of amusing.
45) One thing you hate about computers?
That I am bad at using them@
46) Nemo or Flounder?
I am totally going to betray my generation here, but Nemo.
47) You're swimming in the sea and see a mermaid. What do you do?
Is Tom Hanks nearby? Can I get his autograph?
48) If you could speak one other language what would it be?
Russian
49) Would you rather sleep with a homeless person or George W Bush?
Neither?
50) Shower or Bath?
Shower
Okay,
Halloween
is my second favorite horror flick of all time. When I heard it was going to remade, I was more than a little sad. Then I heard Rob Zombie was directing, and my spirits were somewhat lifted...
I am only gonna say one thing politically about Virginia Tech. I was watching MSNBC, as I do everyday (I always catch Countdown with Keith Olbermann, and occasionally Scarborough Country). They had this panel of men, each from a different field and such. But this one guy kept saying "We gotta control violence in the media and entertainment industry! We regulate cigarettes and alcohol, we gotta do the same with R rated movies and video games!" Okay...but maybe we need to ALSO regulate guns and ammo like that. We can regulate
both
.
There, that's all I will say politically about this at the moment. I think it shows a real lack of respect how people are using these deaths to further their political agendas (whether pro or anti gun laws) right now. The bodies aren't even cold yet!
I think we could all use something to brighten the day a bit. How 'bout...PICSPAM!
miss_bushido
introduced me to this Hottie McNaughtyBody (a lot of the pics were stolen from her picspam, LOL!). His name is Jeremy Renner. He played a vampire/serial killer in
Angel
, was in Pink's video for "Trouble" as an evil sheriff. He played Jeffrey Dahmer in the 2002 movie. It's odd. Just Sunday I was watching the American Justice episode on Richard Ramirez; and they talked about how cute he was. But I just said, "Huh. I always thought Jeffrey Dahmer was cuter. Even though he was gay..." Yeah, I'm twisted. We already knew that. But it really ties in with my icon. *points* Jeremy was also in
North Country
and
S.W.A.T.
.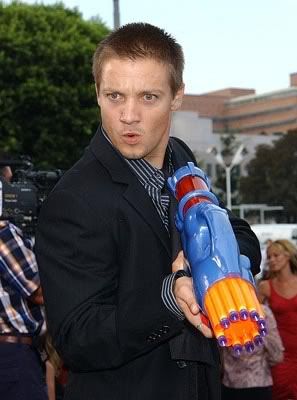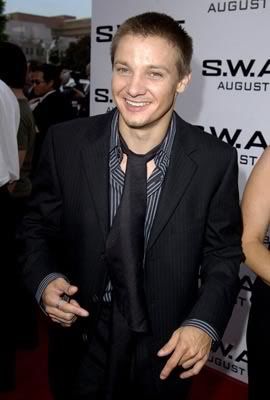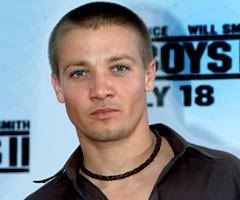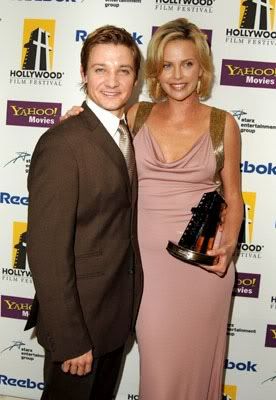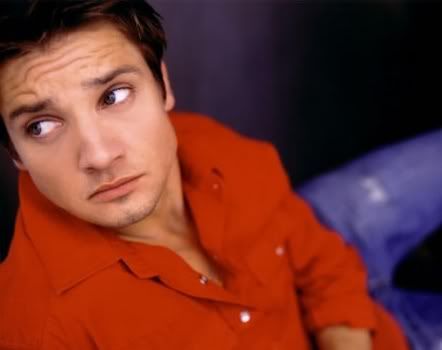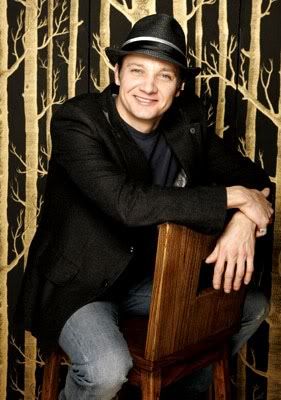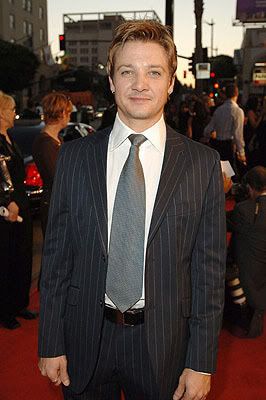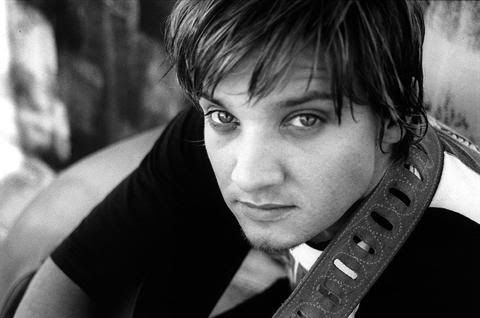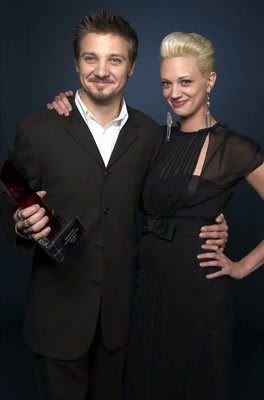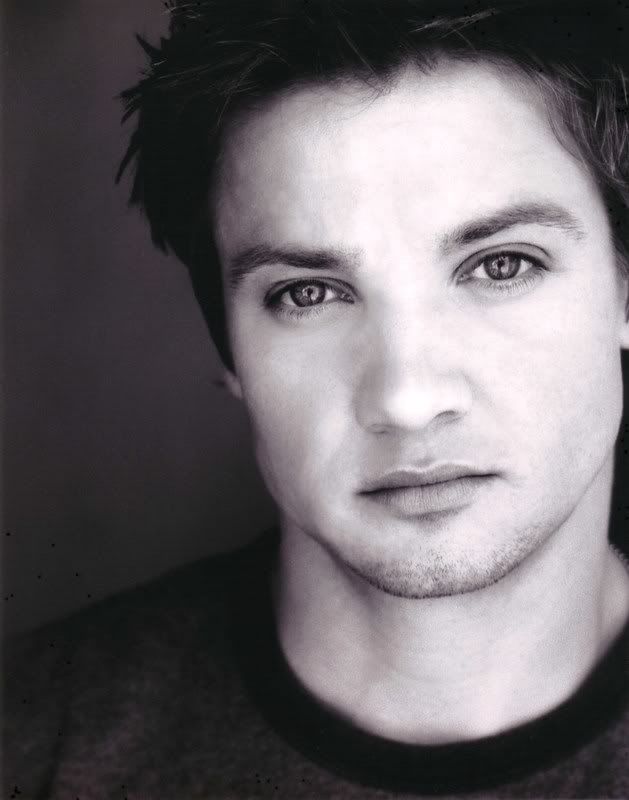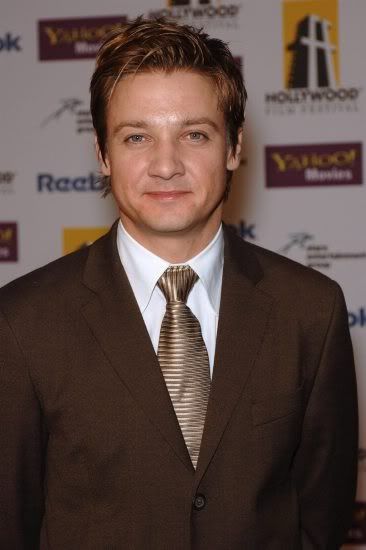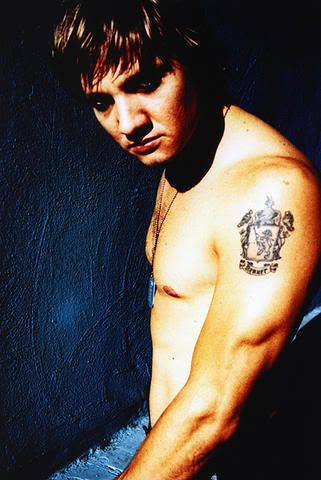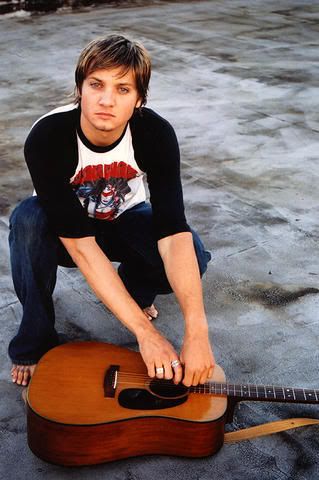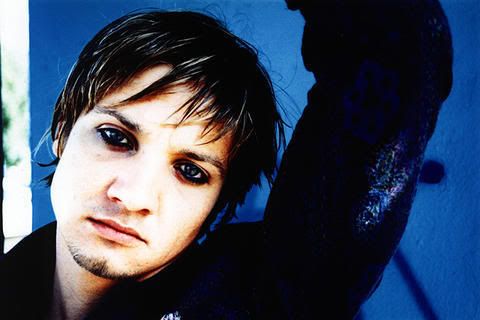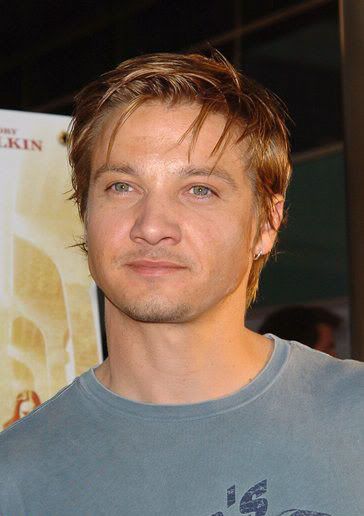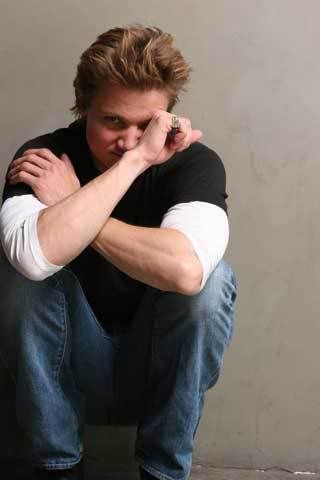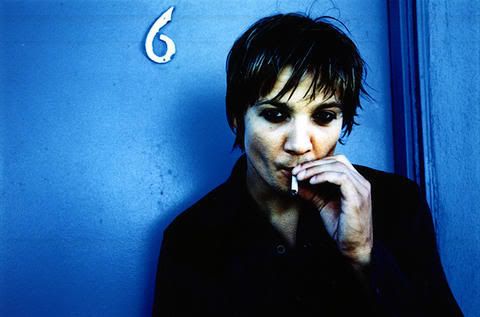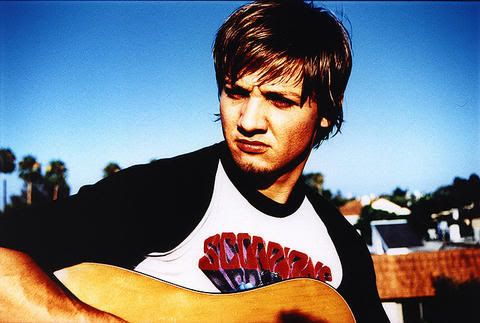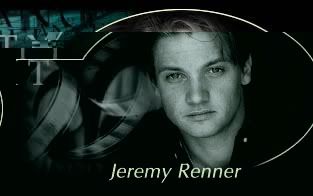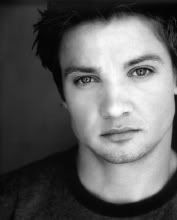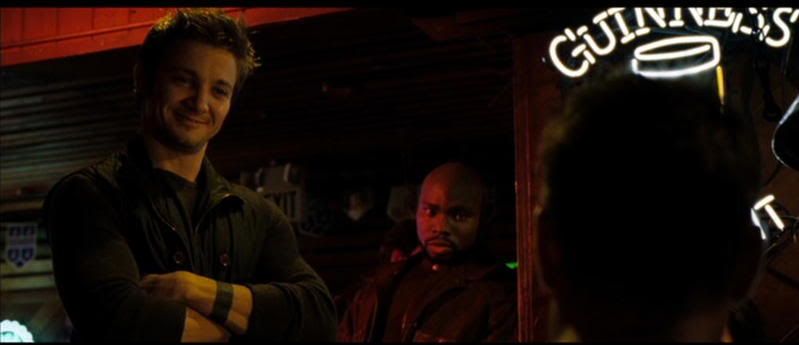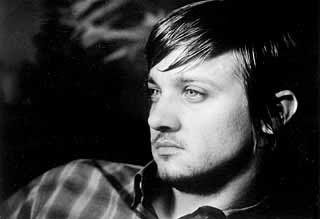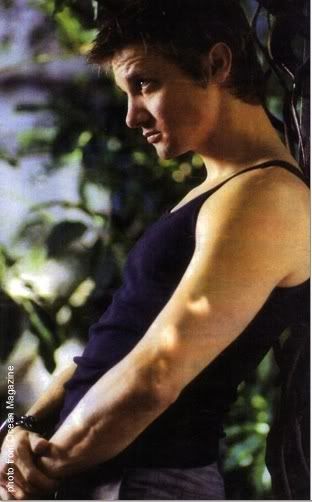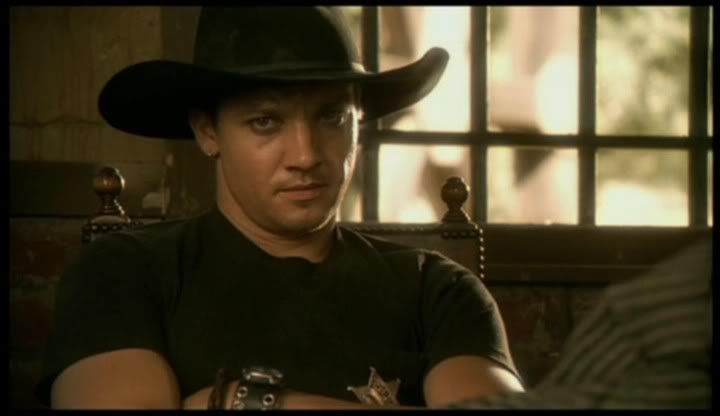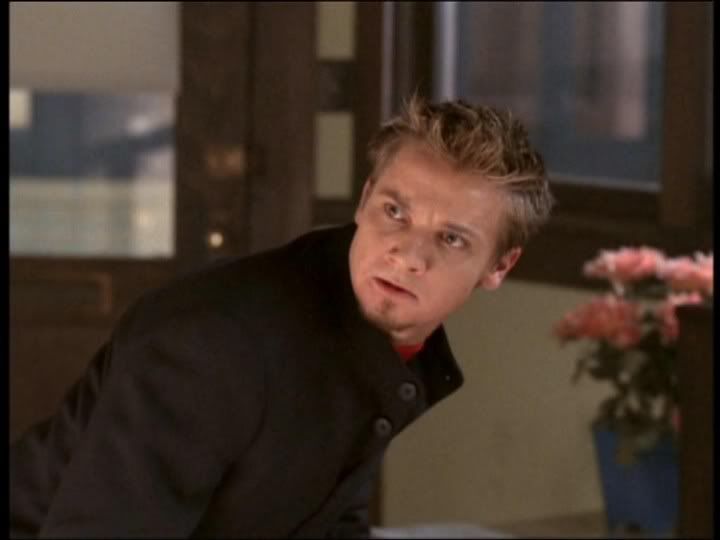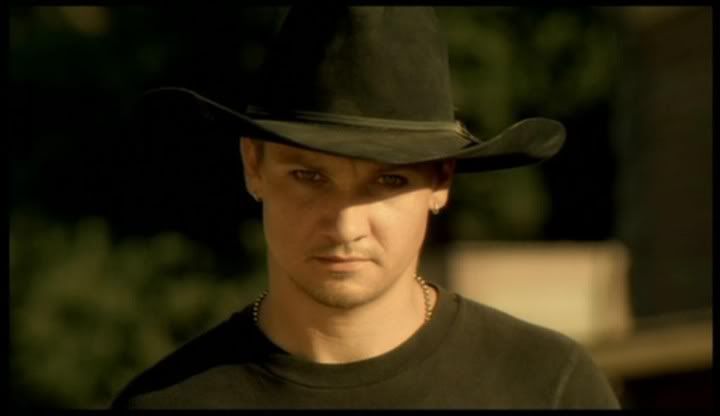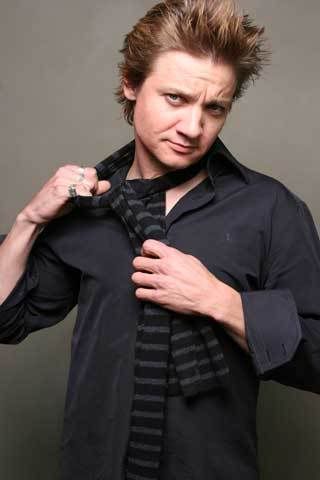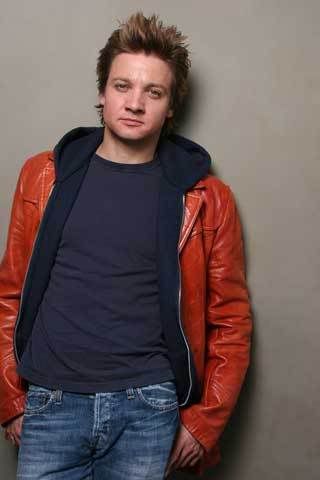 Not for the faint of heart! Or users of dial-up!
Sorry if there are any doubles. I went through them a few times and deleted what I found. But knowing Photobucket and I...some may have slipped in.
I don't know if it's stuck in there, or I swallowed weirdly...but it feels like one of my pills is stuck in my throat. :\
Making pancakes rather than napping yesterday afternoon helped me get to bed at a reasonable hour for once! I am debating whether or not to nap today. It is a big TV night, so I will be up a little later with that, so a nap would be beneficial. But I am also really in the mood for some Percy-centered fics, due to a discussion with
jedipanchan
yesterday. He gets a really bad rap. Okay, he's the black sheep. But in
Chamber of Secrets
, he was the only one who noticed all was not well with Ginny. And in
Goblet of Fire
, he rushed to Ron's side after the second task, to make sure he was all right.
Current Mood:
cold
Listening/Watching: "Basket Case" by Green Day