*humpfguh* No sleep Allee function well without.
I think I got about...two hours of shut eye. My leg was smartin' up something awful. Yes, I sound like I have "Grizzled Old Prospector Syndrome" when I talk like that. But I haven't been kissing any coal miners, saying "consarn it", or growing any dirty beards; so I think I will be okay in that department.
So I played some solitare all night and watched
Dead Man On Campus
on cable. I have lost my tape of it somewhere in the moving back home from Eastern...I will have to invest in the DVD one of these days. "You can't be suicidal if you're singing show tunes!!!"
Oh, and some
Rocko's Modern Life
. Is it bad/sad that I still remember plot points and quotes from that show? "I HATE BOLOGNA!!!!!!" and "Hef, ask me what time it is!"
Okay, so I said I'd do a picspam this weekend...and then I didn't. I'm a liar, sue me. But, I am ready now!!! :D I like the idea of picspamming people who aren't at the front of your mind when you hear "Holy crap, what a hottie!". So based on that, and my rewatching of
Anchorman
this weekend, I bring you the often delectable Paul Rudd!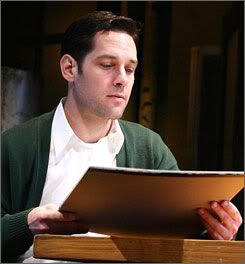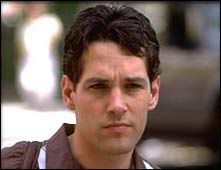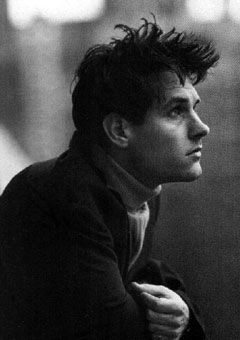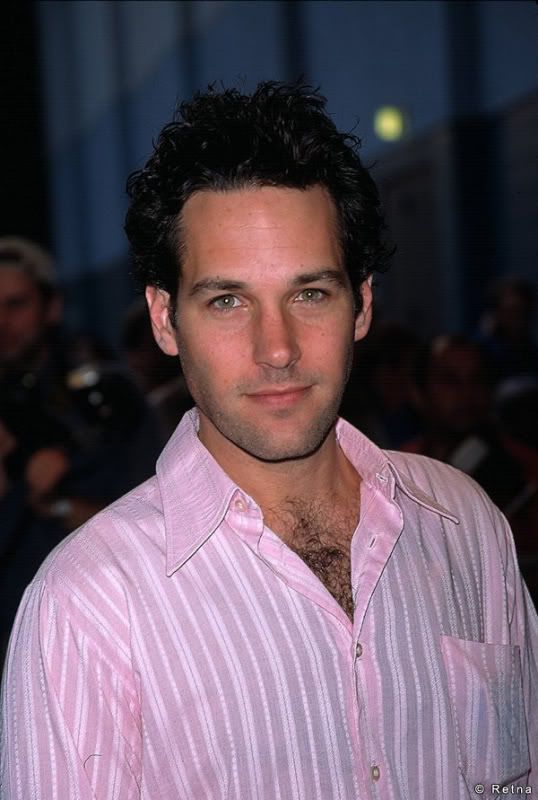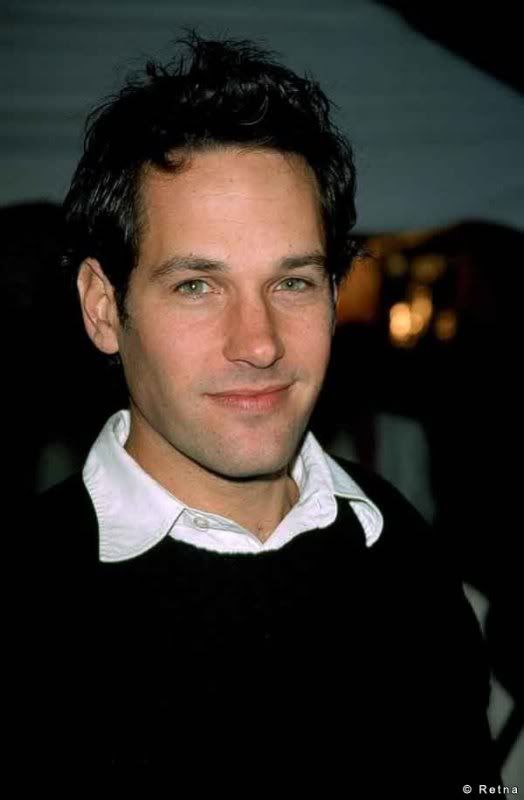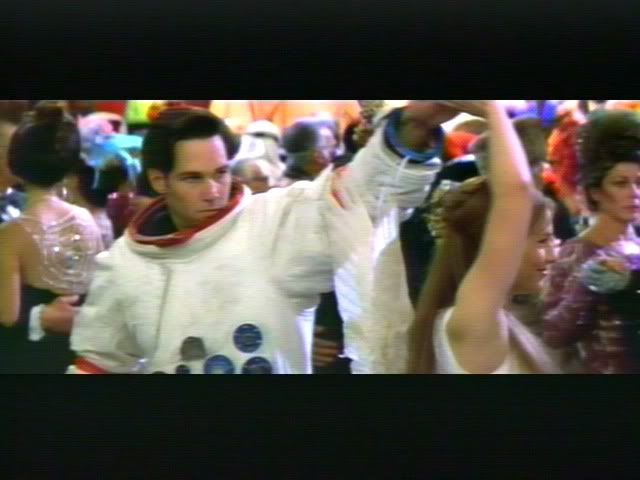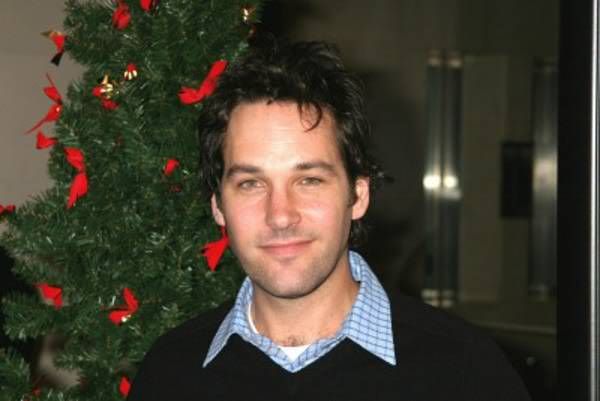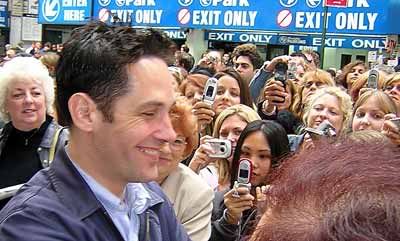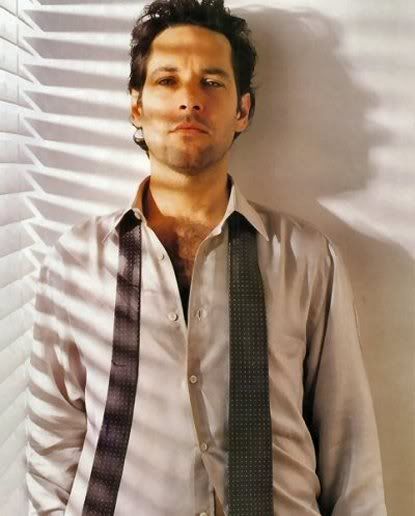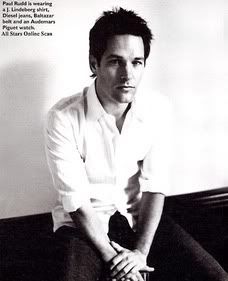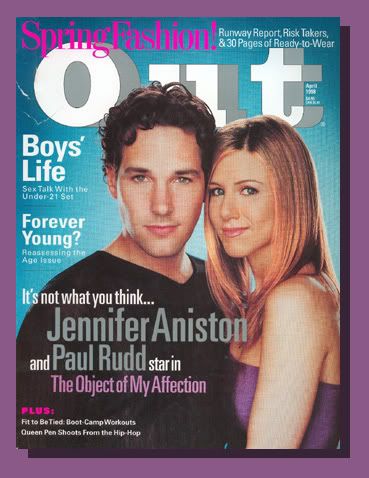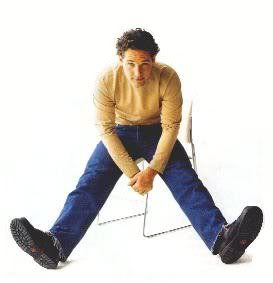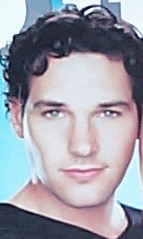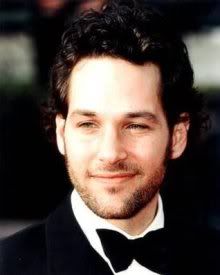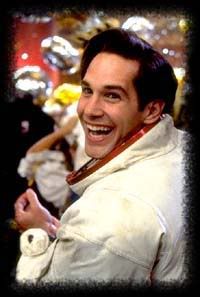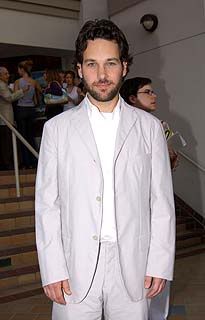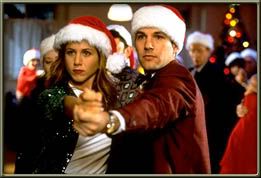 Every monday is "Music Monday" on the Adam Carolla Show. Well, today's theme was "The Best and Worst Songs to Kill Yourself To". And of course Adam had to pick two songs for the "worst" part that get stuck in my head so very easily. I will now be singing random parts of the
Charles In Charge
theme and "Hooked On A Feeling" by Blue Suede (especially the "Ooga ooga ooga chucka" bit) all day.
But those are replacing, "It was brown and it had raisins and we flushed it for those reasons, this is a poop song. This is the poop song. I pooped at the maaaall today...", so I guess that's a good thing.
Tee hee!
This
made me laugh uproariously!
I have a quick question. What would make a cool pic? I don't want to say exactly what it is for, because you will mock me and all my fangirly ways. I was thinking maybe me in my cute skirt, doing the hula hoop...but they said they prefer you not to be the focus of the pic. You can be in it, just not all "LOOK AT ME!!!". You're all creative people, help me!
XOXO
Allee >'_'<
P.S. Happy belated St. Patrick's Day!
P.P.S. By accidentally messing up my coding in this entry, I think I have inadvertantly learned how to create a text box! Must do further research.
Current Mood:
silly
Listening/Watching: The Charles In Charge Theme