You're on the list. No, not that list, silly fellow
Heroes
fans! Although I know we wish we all were. My F-list! So I got some questions for ya!
Swiped from
ozma_katiebell
,
pandalamp
...just about everyone
YOU'RE ON MY FRIENDS LIST, I WANNA KNOW YOU...
I want to know 34 things about you.
I don't care if we never talk, never liked each other, or if we already know everything about each other.
Short and sweet is fine... I just wanna know you better!
1. Can you cook?
2. What was your dream growing up?
3. What talent do you wish you had?
4. Favorite place?
5. Favorite vegetable?
6. What was the last book you read?
7. What zodiac sign are you?
8. Any Tattoos and/or Piercings?
9. Worst Habit?
10. Do we know each other outside of Livejournal?
11. What is your favorite sport?
12. Do you have a Negative or Optimistic attitude?
13. What would you do if you were stuck in an elevator with me?
14. Worst thing to ever happen to you?
15. Tell me one weird fact about you.
16. Do you have any pets?
17. Do you know how to do the Macarena?
18. What time is it where you are now?
19. Do you think clowns are cute or scary?
20. If you could change one thing about how you look, what would it be?
21. Would you be my partner in crime or my conscience?
22. What color eyes do you have?
23. Ever been arrested?
24. Bottle or Draft?
25. If you won $10,000 dollars today, what would you do with it?
26. What kind of bubble gum do you prefer to chew?
27. What's your favorite bar to hang at?
28. Do you believe in ghosts?
29. Favorite thing to do in your spare time?
30. Do you swear a lot?
31. Biggest pet peeve?
32. In one word, how would you describe yourself?
33. In one word, how would you describe me?
34. Will you repost this so I can fill it out and do the same for you?
Anyone nearby want to see
300
with me?
miss_bushido
informs me that it is excellent. And that Michael Fassbender is sexeh as hell! I have loved him since I discovered
Hex
; which was a bit late I know. We didn't get it stateside until last year :(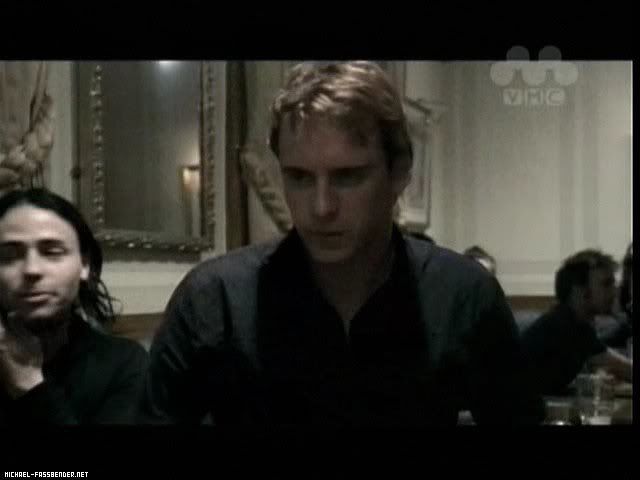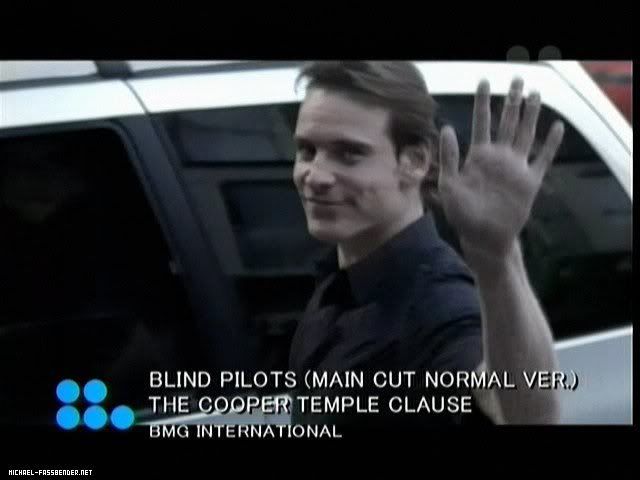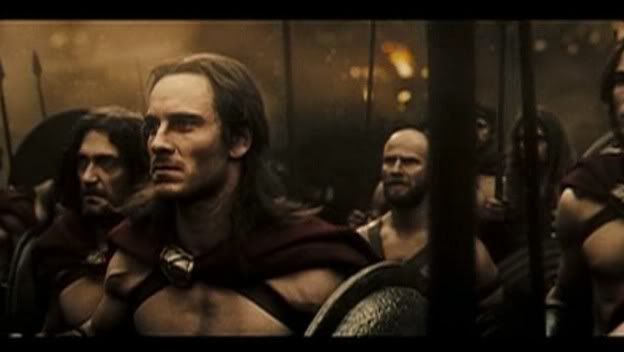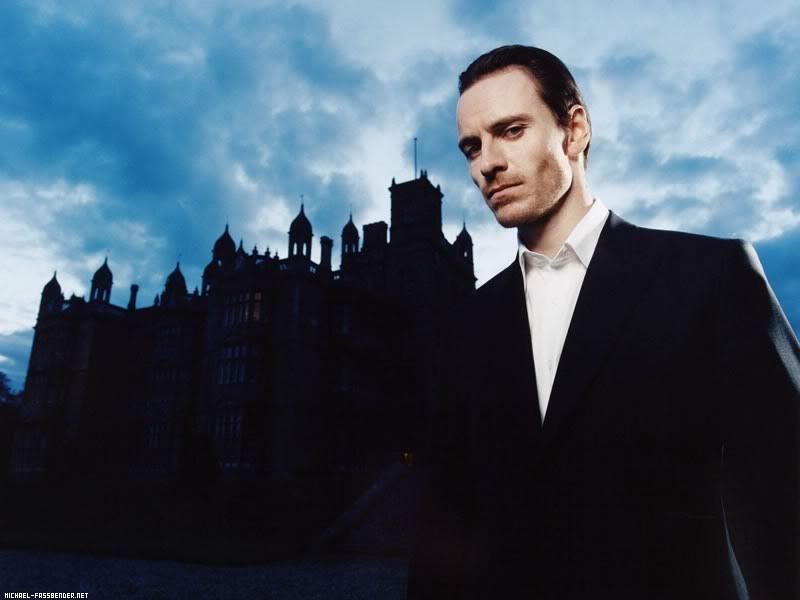 Not for the faint of heart, or users of dial-up
Sorry about all the pics from
A Bear Named Winnie
...but there is nothing sexier than a gorgeous person being kind to animals.
Ummm...is Photobucket being a total crotchrag to anyone else?!
Oh,
jackie
, my solitare score is 8674...you have given me a new goal! XP One must entertain themselves somehow.
They re-aired
The Merger
last night, so here is a link to the full version of
Lazy Scranton
. And how 'bout a
tribute to the uncomparable Dwight K. Schrute
?
Yeah, not an entry of substance I know. But I am hungry and cannot think on an empty stomach XP
I didn't much care for this week's
hp_fridayfive
, so I am going to do a set from before I was a member.
1. Name your 5 favorite characters.
-Luna Lovegood
-Remus Lupin
-Severus Snape
-Tom Riddle (not Voldemort)
-Draco Malfoy
2. What are your 4 favorite places?
-The Prefect's Bathroom
-The Head Girl's Dorm: We may have only seen it in fanfic, but I bet it's pretty swanky
-The Hogwarts Library
-Malfoy Mansion
3. What are you 3 favorite HP books?
-
Prisoner of Azkaban
-
Half-Blood Prince
-
Goblet of Fire
4. Name your 2 favorite spells or potions.
-Arania Exumai: Yes, it was only in the movie, but a spell for spiders? C'mon, I need that
-The Sleeping Draught: need sleep!
5. Which 1 house do you think you'd be sorted into?
-Slytherin, definitely.
XOXO
Allee
Current Mood:
working
Listening/Watching: "Into My Arms" by Nick Cave & the Bad Seeds