I don't see why all the other drivers out there this morning had to be such lollygaggers! Ok, I know I complain about them a lot. I just really like using the word "lollygagger". It's really fun to yell! "It's green! Don't sit there reading your magazine, you effing lollygagger!" Seriously, there was guy in front of me who was starting to read the paper or something.
Icky! We apparently have had a dead rat somewhere under the trailer the past few days. I haven't smelled anything until now. It's either the rat or the ozone machine the guy put in here for the smell. Except my dad says he doesn't smell it so much today. So something is wrong with my nose.
But, this also means that Tom is going to try and get us out of this office by August. Hmmm...I honestly don't know if that will happen. Since there has been talk of us moving to a building in Monroe, I am thinking the company wouldn't want to move us into a real building here in Redmond. I am not commuting to Monroe everyday. So Allee maybe working from home soon, or finding another job. Which honestly wouldn't be so bad. I wouldn't mind a paycut and working at a bookstore or something. Enough thinking about it though. I'll ponder it when it happens.
Oh, somebody just outbid me on a dress on eBay. Oh well. I don't feel like engaging in a bidding war at the moment. Besides, I'd probably look fat in it anyway. I'm realistic. The cut would not flatter my pudginess. :P
I am going to do a picspam. I have been talking about and talking about it. And since I told my new friend
erunamiryene
(*waves* Hiiii! :D) I do a lot of them, I wouldn't want to be a disappointment would I?
I would do a Christian Bale/Hugh Jackman one; since I know a ton of you are into them. Buuuut...I already have a ton of Jensen Ackles saved on my Photobucket, so it will be a lot faster. I don't know if he is any of your guys' type...but how could he not be?! He is the first person who ever blew me away by their hotness. I was watching
Dark Angel
and was literally breathless.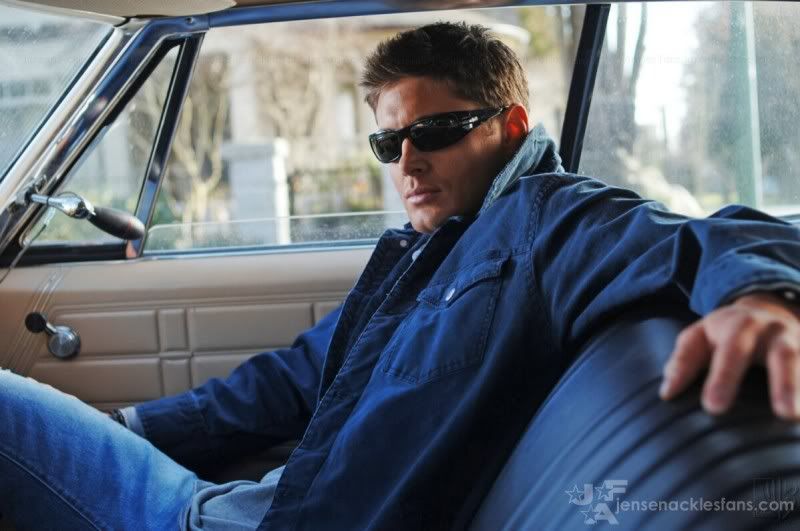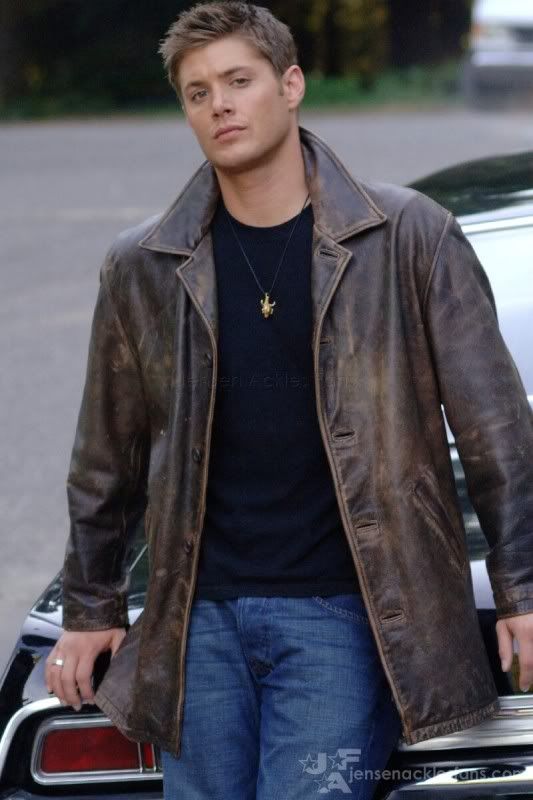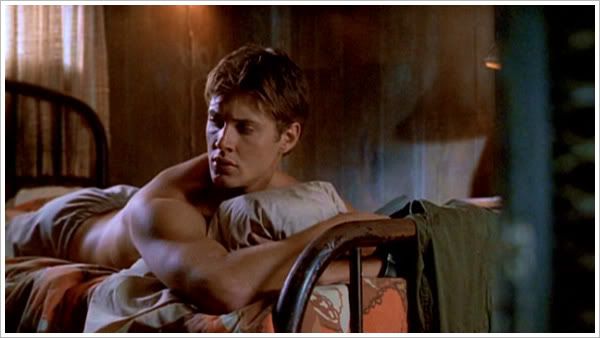 Not for the faint of heart, or users of dial-up.
XOXO
Allee
*EDIT*/P.S.
I was tagged by
miss_bushido
List eight songs you are into right now. No matter what the genre, whether they have words, or even if they're not any good, but they must be songs you're really enjoying now. Post these instructions in your livejournal along with your eight songs. Then tag eight other people to see what they're listening to.
1. "Animal I Have Become" by Three Days Grace
2. "Infra-Red" by Placebo
3. "God is a Bullet" by Concrete Blonde
4. "Shoes" by Kelly
5. "This Ain't A Scene, It's An Arms Race" by Fall Out Boy
6. "No Sleep Tonight" by The Faders
7. "How Soon Is Now" by T.a.T.u.
8. "With Love" by Hilary Duff
I tag anyone and everyone who wants to do it :)
Current Mood:
mischievous
Listening/Watching: "Mexican Moon" by Concrete Blonde