Ok, about damn time...
jedipanchan
Take a picture of the view of your room from your bed!
Do you have a pet? If so, take a cute pic of them. If not, take one of your favorite stuffed animal.
Here is S'eepy Time Bear, since I've had since I was 6 months old. And the tiger is Ceauşescu. Yes, after the dictator. I bought him randomly as a present to myself two years ago.
And here is my neighbor's dog Iris. She looks posessed, but she is the sweetest German Sheperd ever!
Take one of a collection of a sort that you're proud of!
I don't collect them so much anymore...but for years I was big on figurines...of any kind.
citylightnights
your favourite cd
your ceiling lol
I used to have a really hot poster of Shane West up there, but my mom took it down when they repainted (when I conveniently lived 6 hours away -_-)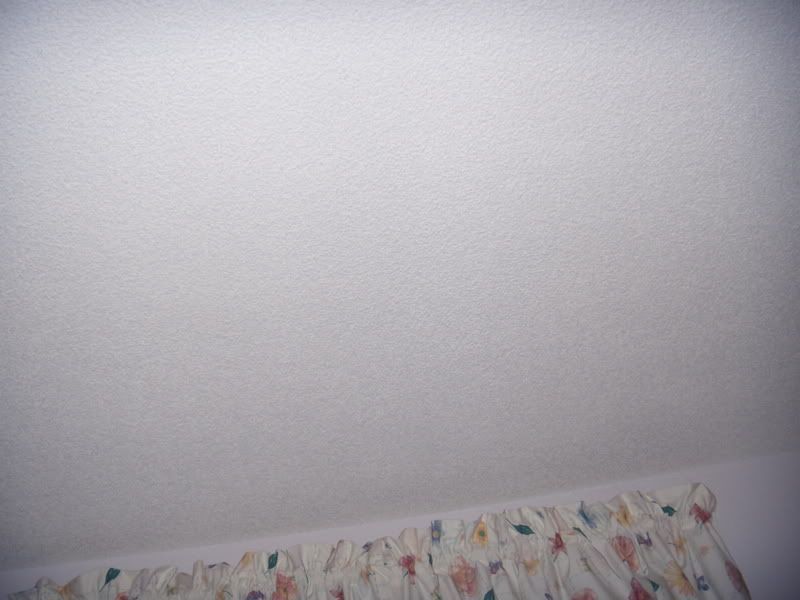 your pajamas
My favoritest pair! :D
an object most people think has no life/can't breathe but you are convinced it has legs to make itself disappear when you really need it
The mate to this sock has been missing for...7 months I think...
hazy_crazy
Hmm, maybe, take a photo of your bedroom wall? If you have any pictures on it that is!
Ok, this is my favorite wall. It's actually my bathroom door, but whatev. :P
How about a tree or flower you really like that's in your backyard/frontyard?
It's winter, so everything's "dead". But here is my favorite tree. My dad used to trim enough of the branches in it so I could climb it. I hung out up there all the time as a kid.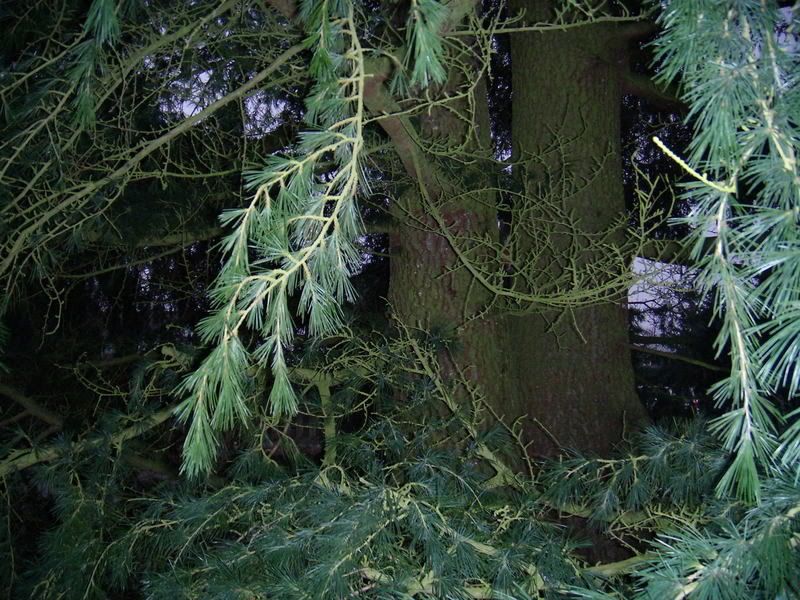 pandalamp
How about a picture of the inside of your fridge?
x_starbuck
I'm going to be boring and say your favourite book.
And now for some other stuff...
The birthday present from Susan and Daniel
And me, looking my usual lame-ass self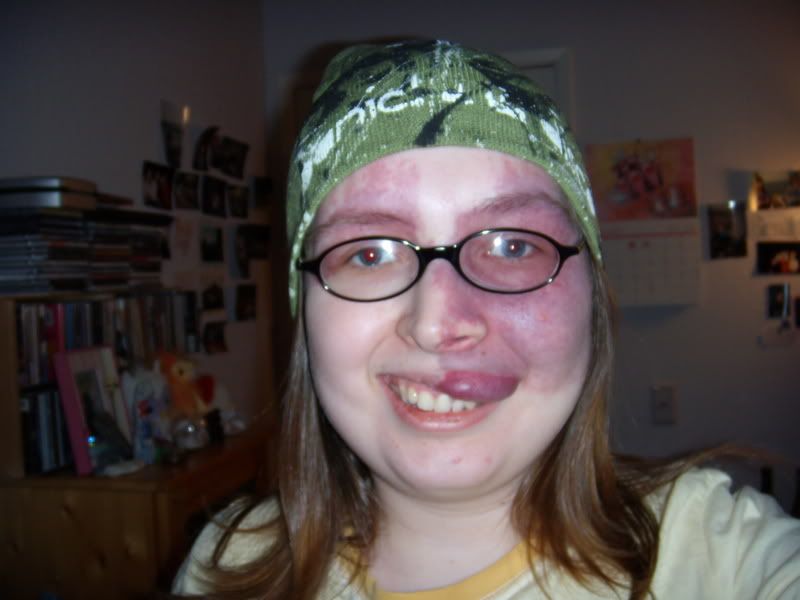 OMG! Hottie "Bothell Boy" Blake (as I call him) just kicked major ass on American Idol! I mean, I would probably vote for him anyway ('cause I am shallow and have a lot of Western Washington pride), but yay he's actually good! XD
Heroes was awesome last night! Don't worry, no spoilers here! But it was especially nice to have the freedom to fangirl about Sylar and angry!Peter without restraint.
I feel kinda bad for Claire's dad. I mean, how far would I go to protect my family?
It might snow tomorrow!!!!!!! I hope so! I really don't want to go to work. I had to go in on Monday...and it especially sucked 'cause Laurie IMed me Sunday saying, "What are you doing tomorrow?" And I responded, "Work, then Heroes with Jeff, Laura, and Diane." And she said, "Oh. You have to work tomorrow? That sucks. I thought no one worked tomorrow." GRRRRRRRRR! I am such a bitch XP
Ok, I have to pee, so I hope they have a commercial soon! Yes, I can pause it...but that is just too easy.
Current Mood:
pleased
Listening/Watching: American Idol