snagged from
elfflame
† - List your top 10 celebrity crushes.
† - Put all of them in order of your lust for them.
† - Say which movie/show/thing it was that hooked you.
† - Supply photos for said people.
† - Tag five people!
...I cannot guarantee that they will be in a particular, lusted-after order...but I will try!
To make the decisions easier, I made myself NOT include anyone from the HP-verse....because so many people in it are too hot for words! And I also forced myself to exclude Aaron Stanford and Hugh Laurie...since they both go without saying as well. Let's face it, I want to shag everyone!
10. Vincent D'onofrio
I don't remember what hooked me exactly...I always thought he was a brilliant actor...It was probably Law & Order: Criminal Intent that introduced me to his sexiness. He's a big guy, which I like, makes me feel more feminine; but still manages to be graceful. They need to put Naked Tango on DVD! I need to see him dancing in eyeliner dammit!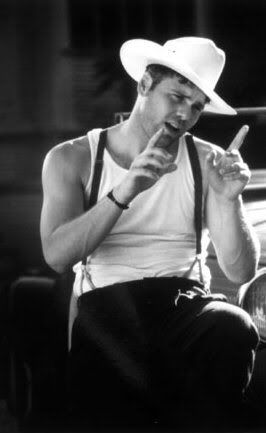 9. Christian Bale
Even though I am more of a Spot Conlon girl...I have been in love since Newsies!
8. Stewart Townsend
He IS Lestat as far as I am concerned.
7. Drew Barrymore
Always thought she was a brilliant actress, not one thing just made me love her. She is incandescent.
6. Sean Maher
I first saw him in Dive from Clausen's Pear; but I was so distracted by what a bitch Michelle Tratchenberg's character was, I wasn't paying attention. Then I bought Firefly at so many people's insistence...Wow. Everything about this man; his eyes, his hair, the way he moves...everything drives me crazy!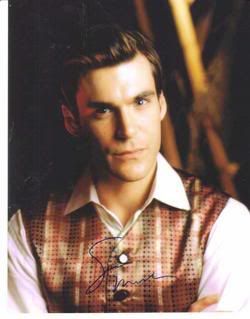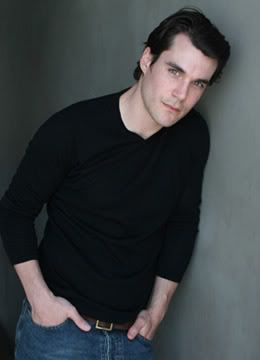 5. Cillian Murphy
28 Days Later...I had no clue who he was, but I knew he was damn fine!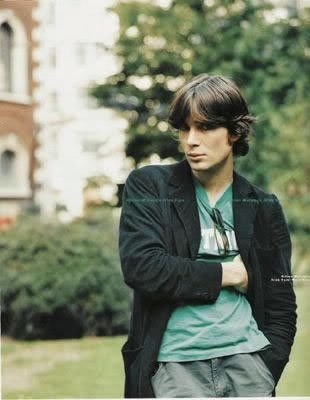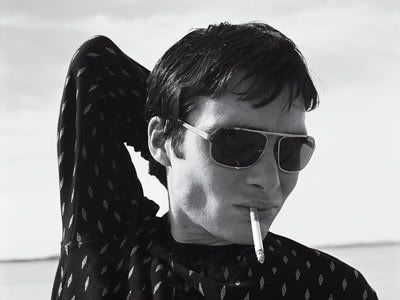 4. Edward Norton
I saw Primal Fear when I was younger and thought he was incredibly talented. Then, junior year of high school I saw Death to Smoochy...hubba hubba!
3. Anna Faris
Thought she was great in all the Scary Moviestuff...but it wasn't until Just Friends that I fell in love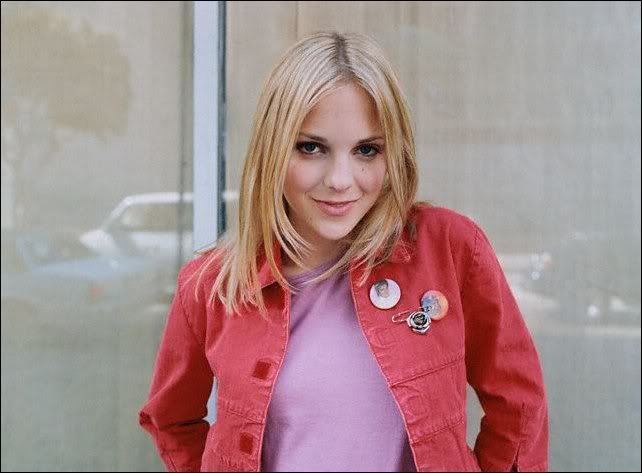 2. Andersoon Cooper
I was minding my business at the airport, reading People magazine, in which I saw an ad for Anderson Cooper 360 and thought, "Wow! He's hot!", then it kind of left my mind. A few weeks later I was sitting alone in my dorm room, bored and remembered that that hot news guy was on CNN...every afternoon at 4, you would find me watching CNN. My second husband.
1. John Cusack
The only man other than Anderson my mom refers to as my husband. Luuurved him in Con Air, so I decided to search out EVERYTHING he has ever done...the obsession began.












I know, I know! I have done a similar meme before! But I need an excuse to google pics of my celebrity l-uh-vers. And I do not believe in tagging, so do it if you would like to.

No new Office tonight :( I still watched and laughed my ass off as usual... but still sadness.

Oh,
candichristine, I listened to that VHS or Beta song you had me download...'tis awesome!

I bought the entire series of 3rd Rock from the Sun off of Amazon. I even paid extra for faster shipping...hopefully will have a marathon this weekend!

OMG! There was the cutest little boy at Jamba Juice today! He had curly strawberry blonde hair and blue glasses. Man he was adorable!

Yeah, this isn't much of an entry...but I keep having to get up and unplug then re-plug in my modem, crappy wireless. I know it's not the service, since it did this with Verizon too. We found out when shopping for cordless phones that there is a type that can really fuck up your wireless. You don't even have to have one, if your neighbors does it can be screwy. And I hated my neighbors already.
Current Mood:
mellow
Listening/Watching: "We Are Not Alone" by Karla Devito