Something stolen from
weird_x_sister
You guys know the drill. Jot down the names of twelve characters before viewing the questions. Then answer them and share the hilarity that results!
1. Draco Malfoy (Harry Potter)
2. Peter Petrelli (Heroes)
3. Allison Cameron (House MD)
4. Gregory House (House MD)
5. Dr. Johnathon Crane (Batman Begins)
6. Luna Lovegood (Harry Potter)
7. Spike aka William the Bloody (Buffy)
8. Simon Tam (Firefly/Serenity)
9. St. John Allerdyce aka Pyro (X-Men)
10. Hiro Nakimura (Heroes)
11. Remus Lupin (Harry Potter)
12. Severus Snape (Harry Potter)
1. Have you read a Six/Eleven fic? Do you want to?
Luna Lovegood/Remus Lupin...never read one, but I would not be adverse to it. Especially if it was good 'n' smutty
2. Do you think Four is hot? How hot?
Gregory House. Oh yes! *has dirty fantasy involving House and his cane*
3. What would happen if Tweleve got Eight pregnant?
Severus Snape getting Simon Tam knocked up...wow. That is a crack!fic that will hopefully never be written
4. Can you rec any fic(s) about Nine?
anything by
roguedemonhunte
,
bombshell_chic
, or
hazy_crazy
5. Would Two and Six make a good couple?
No. She isn't down to earth enough for Peter
6. Five/Nine or Five/Ten? Why?
Dr. Johnathon Crane/Pyro or Dr. J. Crane/Hiro Nakimura...definitely with Pyro, perfectly dark
7. What would happen if Seven walked in on Two and Twelve having sex?
If Spike happened upon Peter Petrelli and Severus Snape in flagrante delicto...he would probably just drink their blood
8. Make up a summary for a Three/Ten fic.
Cameron/Hiro...Hiro must use his powers to save the woman he loves from the evil Tritter...LOL, I don't know!
9. Is there any such thing as One/Eight fluff?
If there is any Draco/Simon crossover fic, let alone fluff, have yet to see it
10. Suggest a title for a Seven/Twelve hurt/comfort fic.
Spike/Snape...so sad that I could see someone writing that. Ummm..."The Seduction of Snape"
11. What kind of plot device would you use if you wanted Four to deflower One?
OMG, House taking Draco's mymen, too hi-larious. Somehow it would House punishing Draco for being a brat
12. Does anyone on your friends list read Seven slash?
Spike? Oh yeah!
13. Does anyone on your friends list read Three het?
Allison Cameron. Definitely.
14.Does anyone on your friends list write or draw Eleven?
Lupin. Maybe
15. Would anyone on your friends list write Two/Four/Five?
Peter/House/Crane...maybe
miss_bushido
, since she is in all 3 fandoms
16. What might Ten scream at a moment of great passion?
"I did it!" in Japanese
17. If you wrote a song-fic about Eight, which song would you choose?
Simon Tam...hmmm...maybe "Cry Little Sister" from The Lost Boys soundtrack
18. If you wrote a One/Six/Twelve fic, what would the warnings be?
Draco/Luna/Snape...Slash, BDSM, PWP, Min,...the mind is boggled by what could be accomplished
19. What might be a good pick-up line for Two to use on Ten?
Peter/Hiro...oh man. I did see some communities dedicated to that pairing..."When I met you, timed stopped"?
20. When was the last time you read a fic about Five?
a looong time ago
21. What is Six's super-secret kink?
Oh, I think all of Luna's kinks would be out in the open
22. Would Eleven shag Nine? Drunk or Sober?
No. Lupin only has eyes for Sirius (or Hermione in fics I like)
23. If Three and Seven get together, who tops?
Cameron/Spike...I think Spike would definitely be tops
24. How would you feel if Seven/Eight was canon?
Well, they are both part of the Jossverse...but no. I don't see that happening
That was... Interesting!
Had a hot dog for lunch. Wasn't great, wasn't bad. Am debating taking a nap after work, or finish watching the first ten episodes of Heroes. I told myself all weekend laundry would be done tonight. But it can wait one more day. And that was before I only got three hours of sleep.
*gar* There is one company who staples all their stuff twice. Pisses me off, since I just have to pull 'em out.
And just because doing a picspam of someone hot is much more fun than entering bills, here ya go.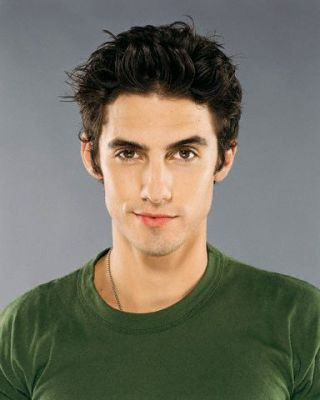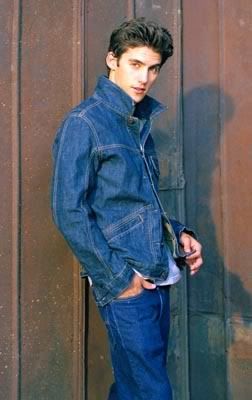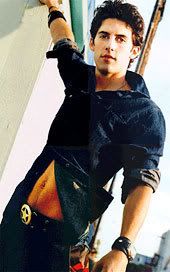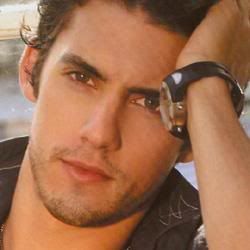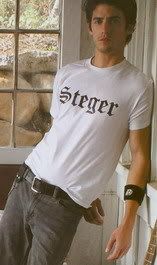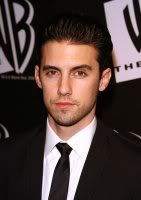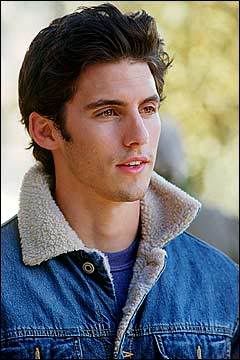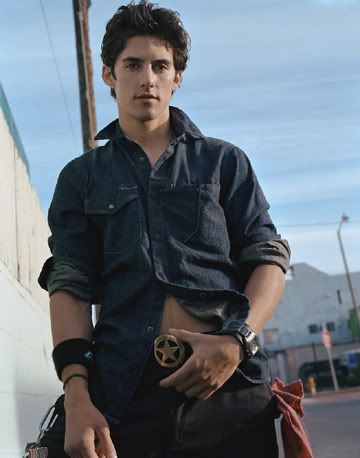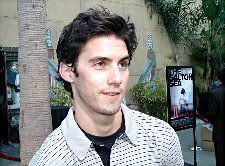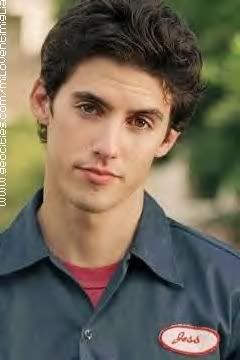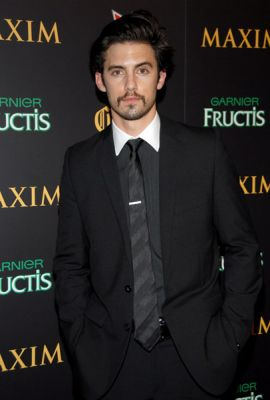 Ugh. Now back to work. At least until
asiswellknown
gets done doing her hair, then we can go back to discussing The Simpsons. Don't you hate it, when you are in place you can't laugh...but then think of something amusing. So you supress the laugh, but end up having a weird smothered smile on your face?
Current Mood:
sleepy
Listening/Watching: "Cold" by The Cure