Harold and Kumar Go To White Castle! I mean...
The night before, Audrey was showing off her Phillipe doll. THAT SHE MADE! =D Of course, we made him stand on the drum machine.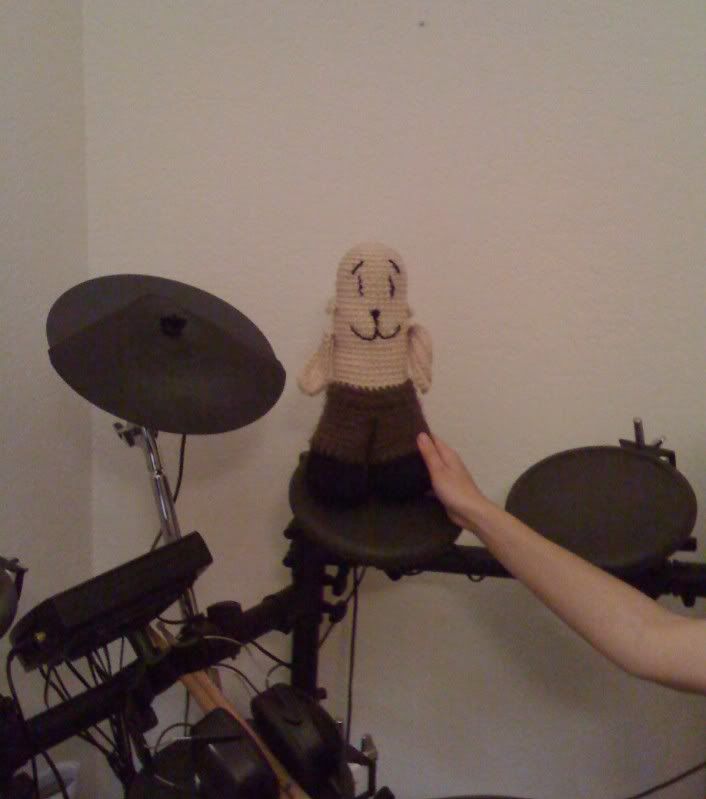 With headphones!
With a stick!
And then Phillipe fell down from all that hard rocking.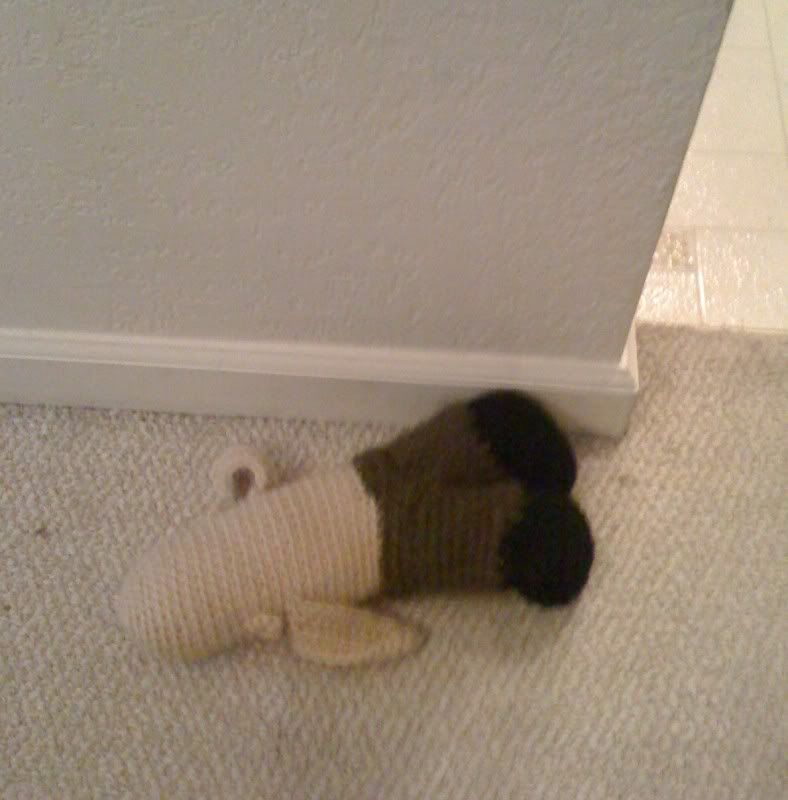 We also played with Jennifer, Susan and Daniel's pet hedgehog.
She has such a cute nose and little paws!
Jennifer, you are my patronus! At least according to that Facebook quiz.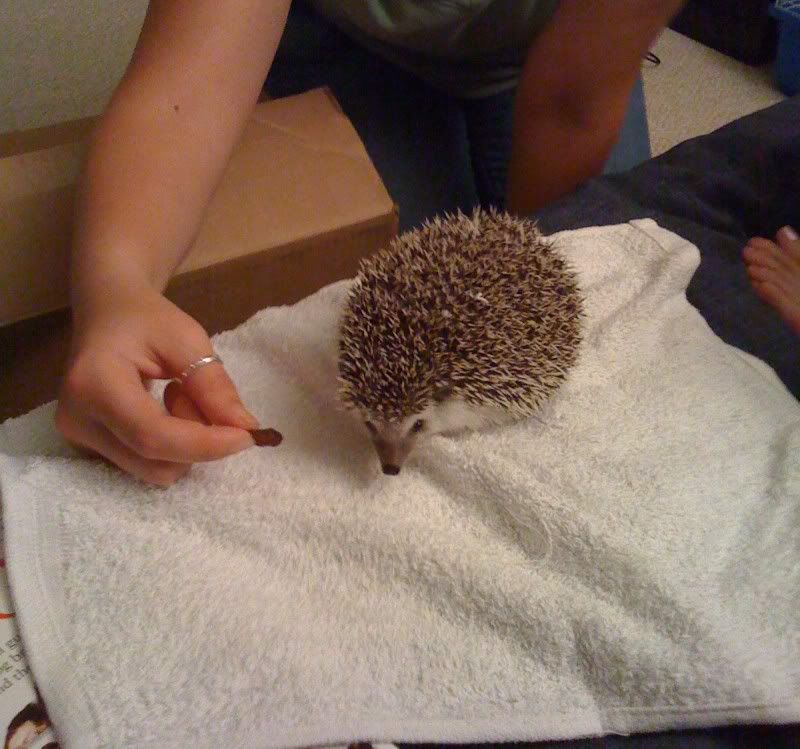 We also spent the night watching
Hot Fuzz
, because Audrey had never seen it! Her then boyfriend/now husband saw it without her. We also spent it looking at books about dog breeds. Audrey's sister has two Pomeranians, named Romeo Dingleberry and Lenny Piddler. You can probably guess why. That last one sounds like the name of a pervert though. XD
We also watched a bunch of shit on the internet. That of course included lots of The Lonely Island. Then around 4:30, we decided to just stay up all night and put in
Time Chasers
. I fell asleep towards the end. :P But then I woke up two hours later and everyone else was asleep. So I messed around with my phone and played with Eddie.
He lets me put yarn on him.
A couple of hours later, everyone else was awake and we had breakfast. Well, Daniel (Susan's husband) wasn't. But he had made us some delicious pancake batter before he went to bed when he got home from work. I wish I had taken pics of the delicious pancakes. But we eated them all.
Then we got dressed and hit the road. We needed some wake up juice though.
I had some iced tea and Audrey some iced chai.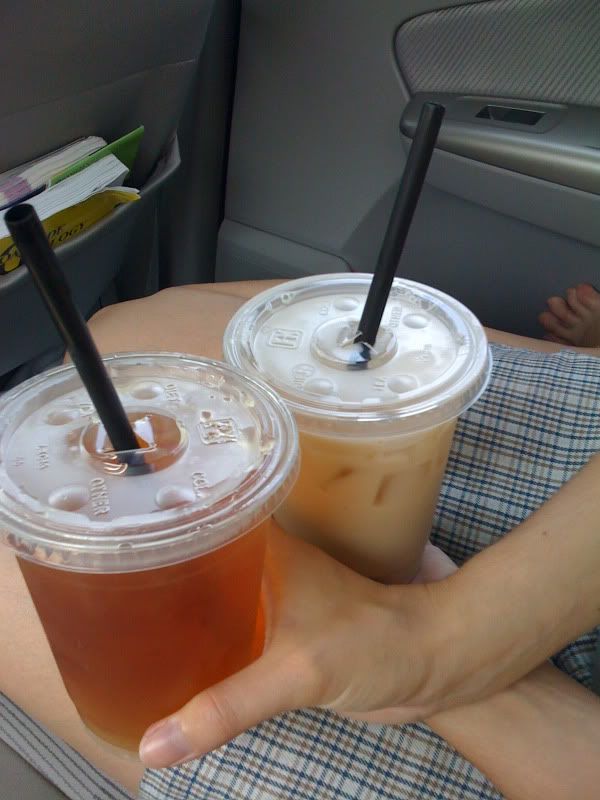 I don't have any pics of the next little part of the trip. I was the fallback photographer, with my iPhone. But Laura called me, and we always chat like magpies. LOL!
The Snohomish River (and some Audrey reflection).
REPTILE ZOO!
We elected to bring an
MST3K
to watch as long as Audrey's laptop held out. I voted for
Boggy Creek II: and the Legend Continues
, since we would be in some sparsely populated areas.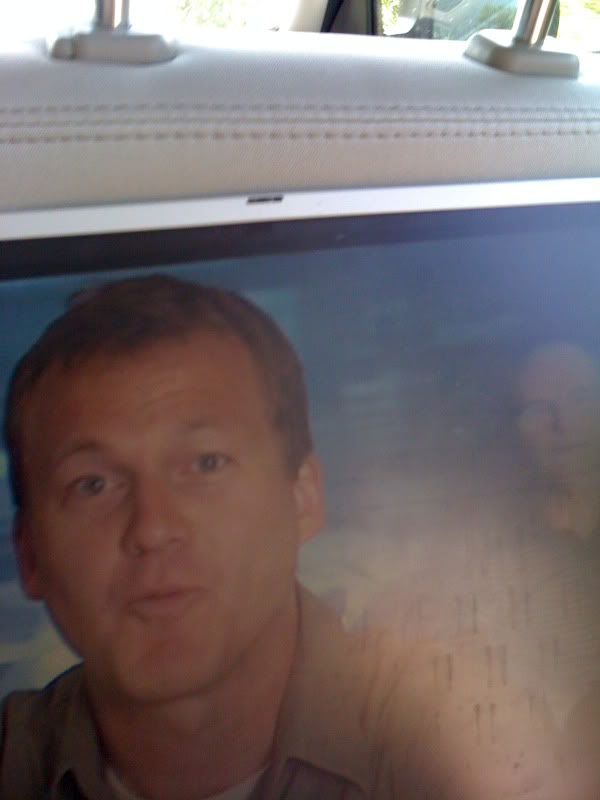 Some trees.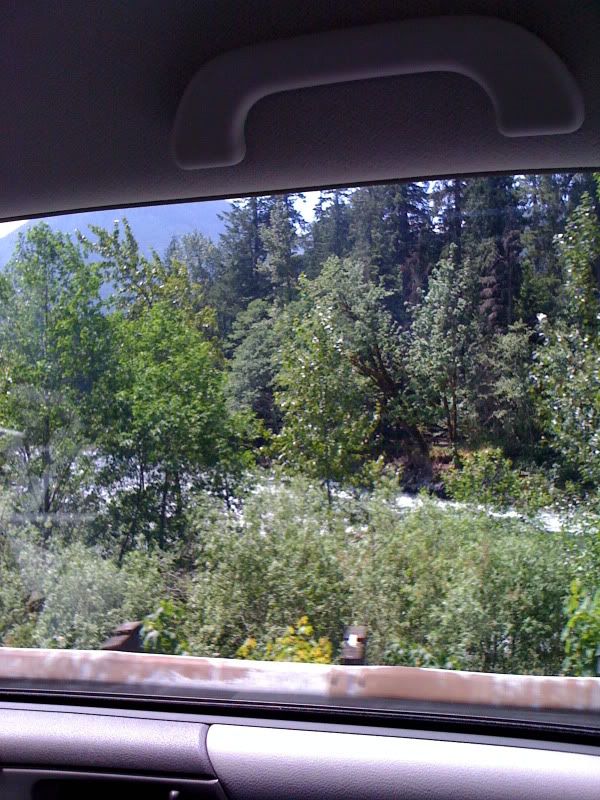 This guy in front of us was going painfully slow.
Mountains!
With a teeny bit of snow!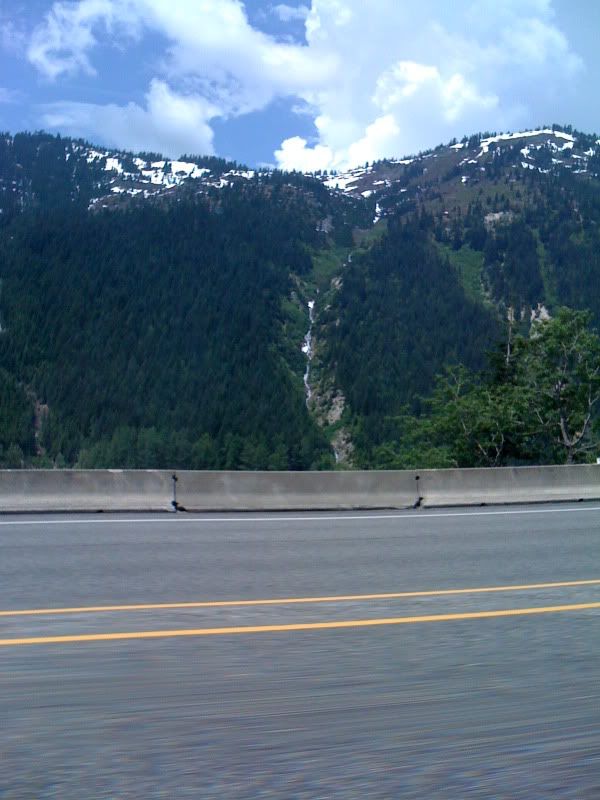 A rest stop. You know, the place when you have to gooooooo.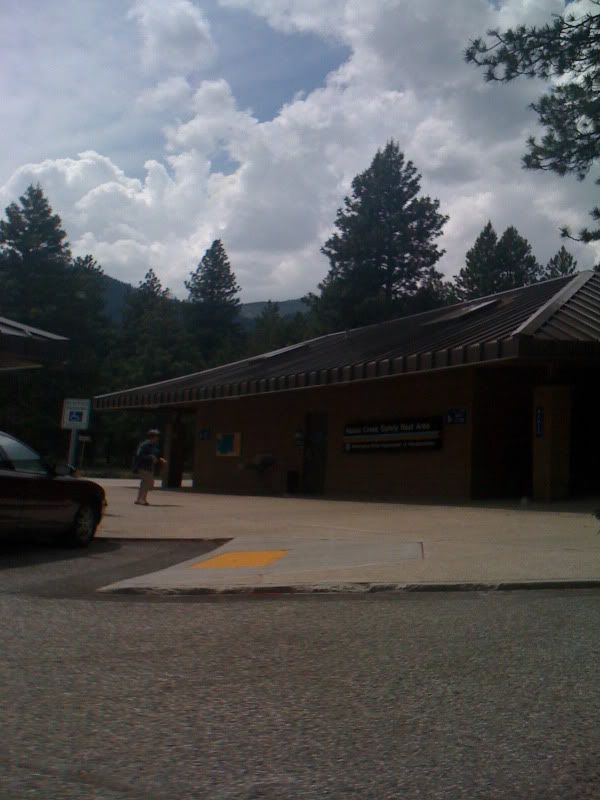 A cookie Susan bought me. Nom, nom, nom.
On the road again!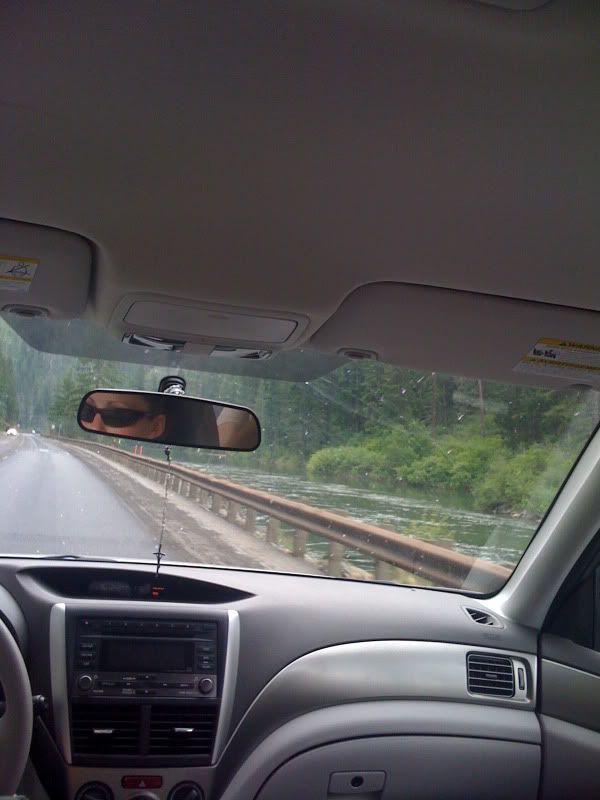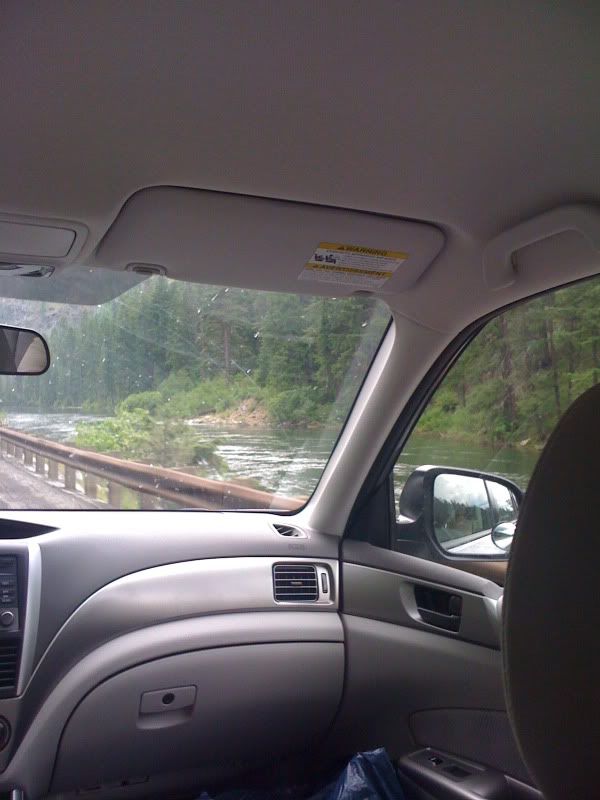 Willkommen in Leavenworth! (Also my feet)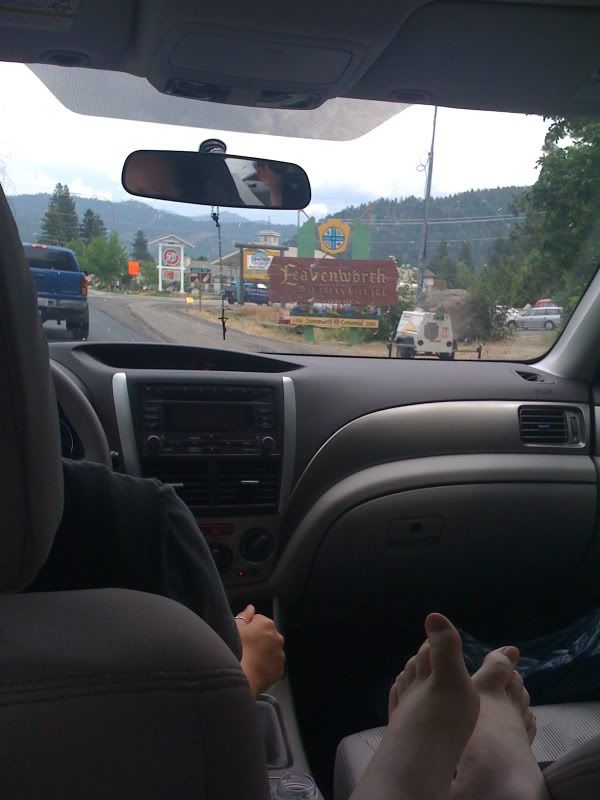 I gotta quote
Drop Dead Gorgeous
, "AIRPORT HOJO!"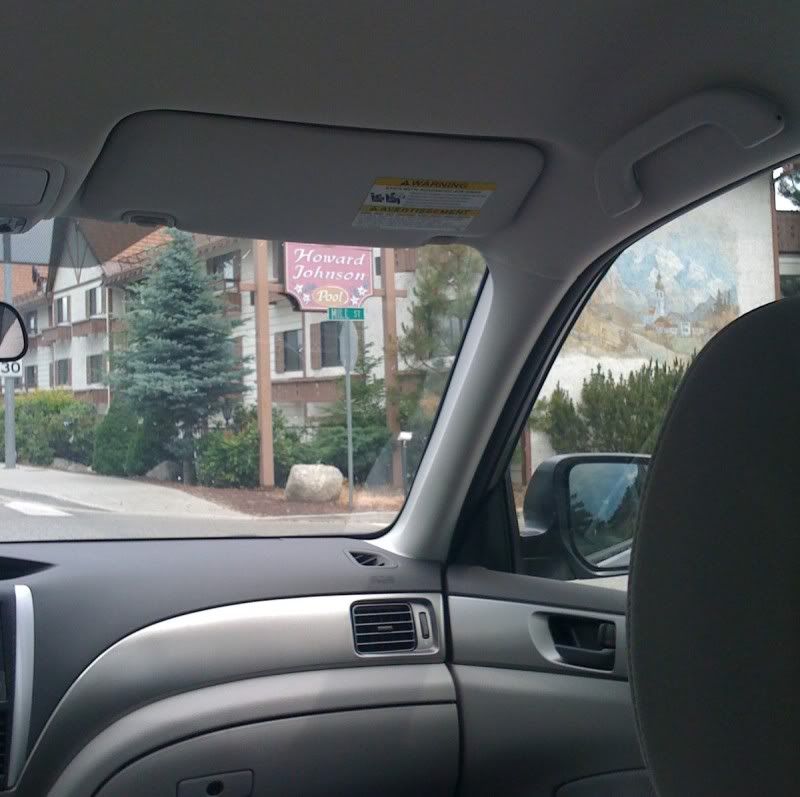 I was actually trying to get a picture of the couple's dog. SO CUTE!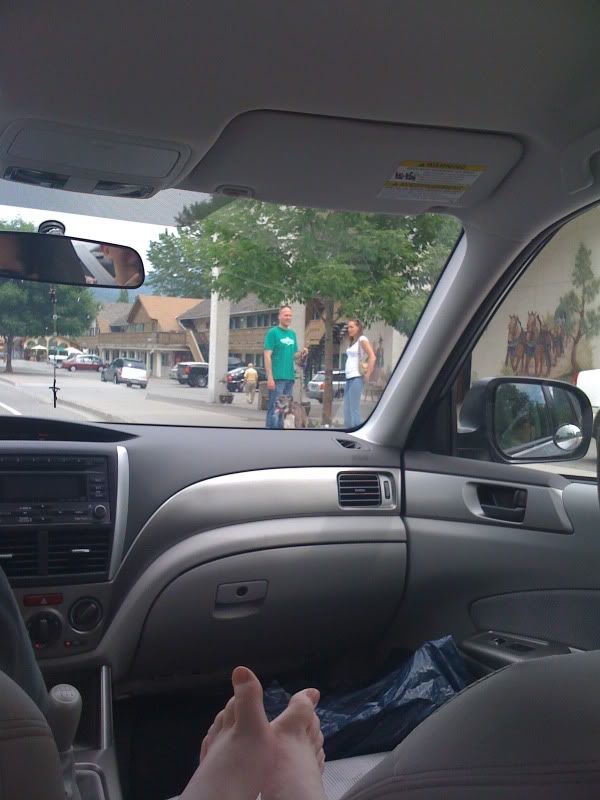 Even the pizza joints are Bavarian-ized.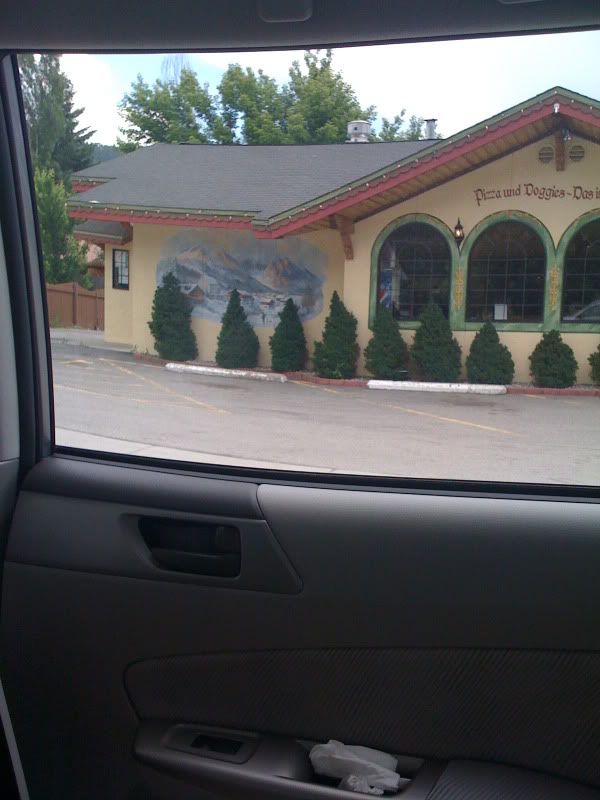 And Starbucks.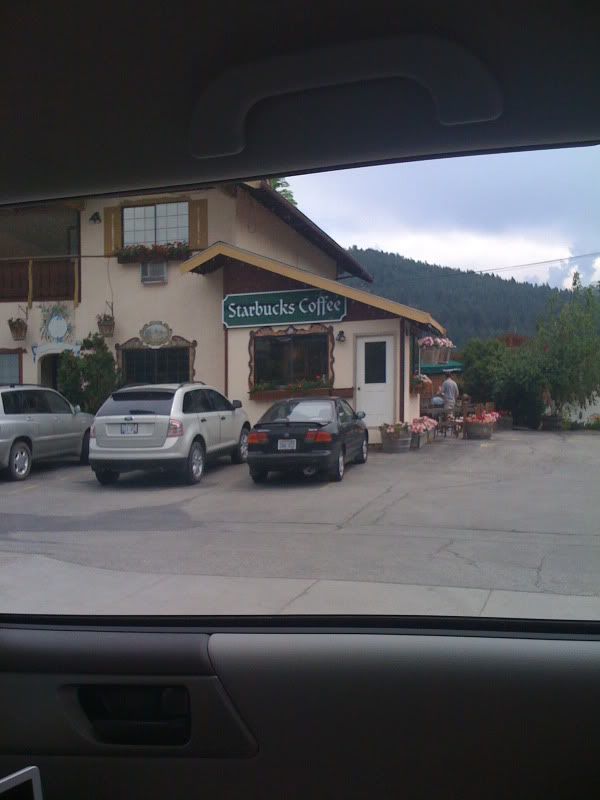 And McDonald's.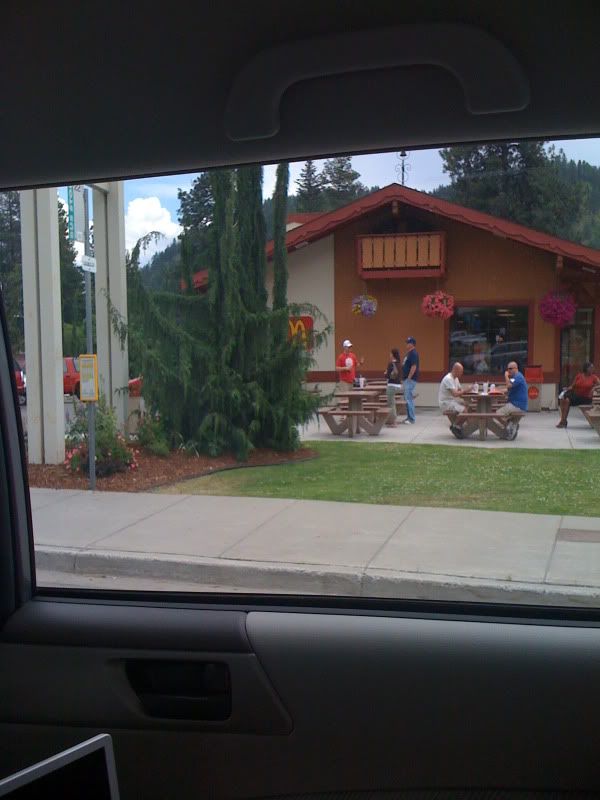 There was a massive queu of bikers behind us!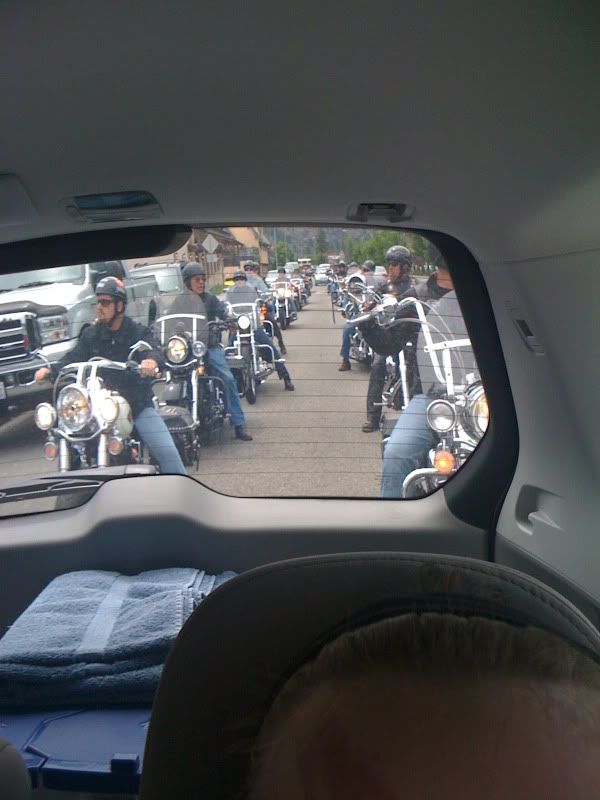 Tried to get a good picture of the sign, didn't really work. :P
ORCHARDS! AND THERE BE WRINKLES IN THAR HILLS!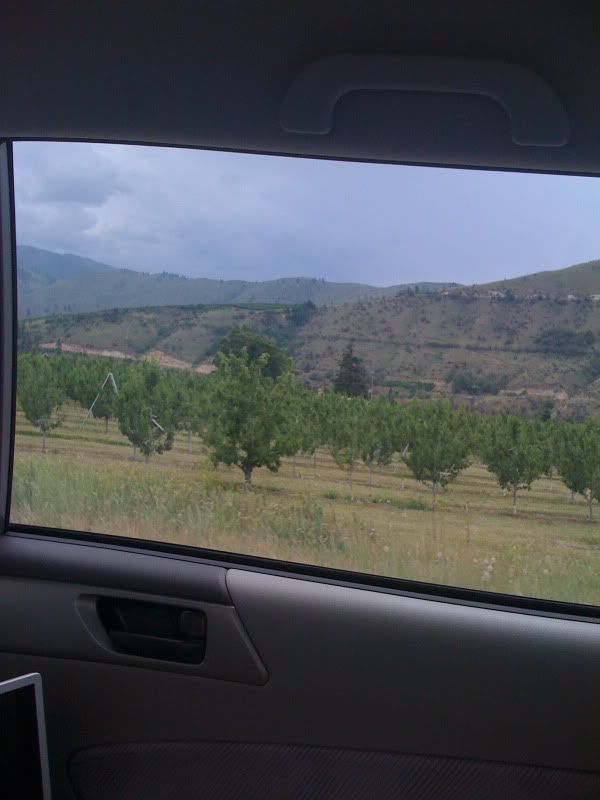 There is actually one orchard/store outside of Leavenworth that I love to stop at,
Smallwood's Harvest
. But I could never remember if it was before or after Wenatchee when going east. Now I will though. Future road trip! =)
And then we reached our destination, SONIC!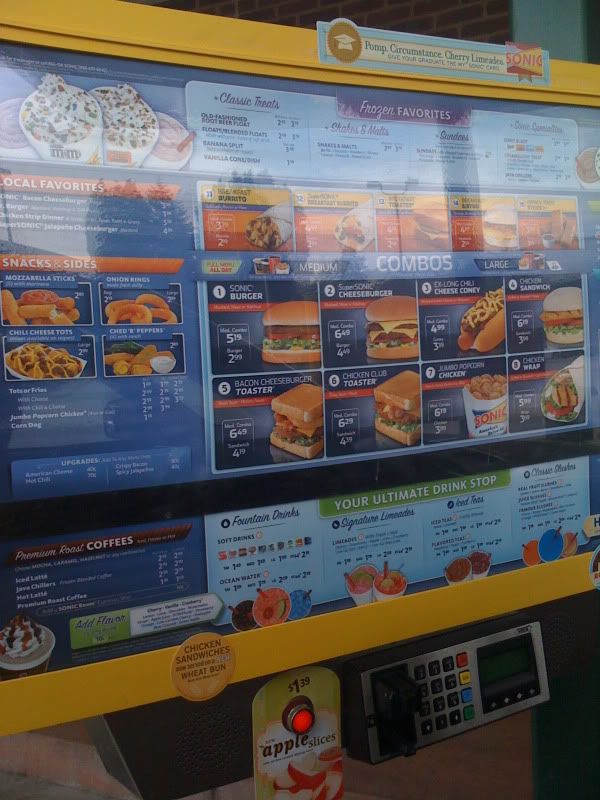 Cheers! I had a cherry slush, Audrey had some mango thing, and Susan had a rootbeer float.
Also, when I tweeted "I don't like crotch onions"...it came from when we were eating here. Audrey through a bit of onion at me. I love regular onions, but not ones that land in my (or anyone else's crotch).
My failed attempt at taking a picture of a boat. A lot of people we're pulling boats that day. So of course, we sang "I'm On A Boat". Quite a bit.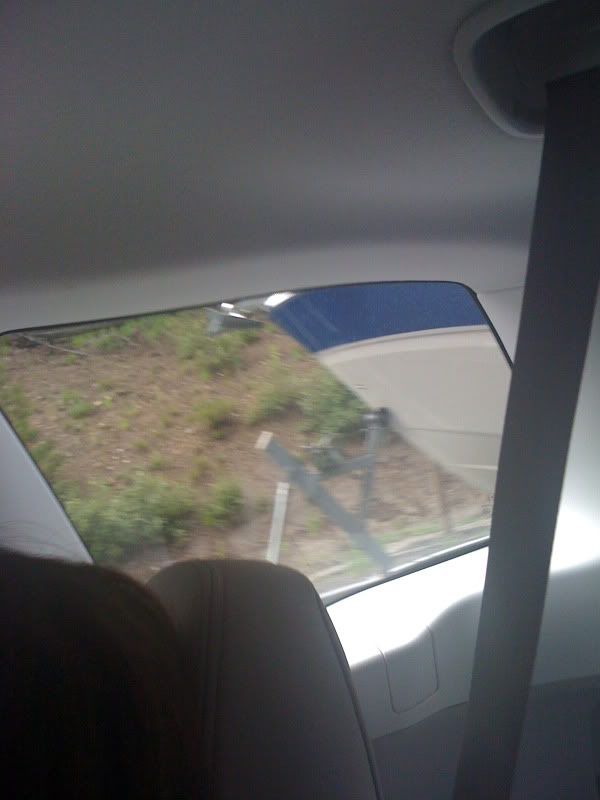 Then once we got near 1-90, we noticed that it is raining a little bit.
We go through a rather rainy valley.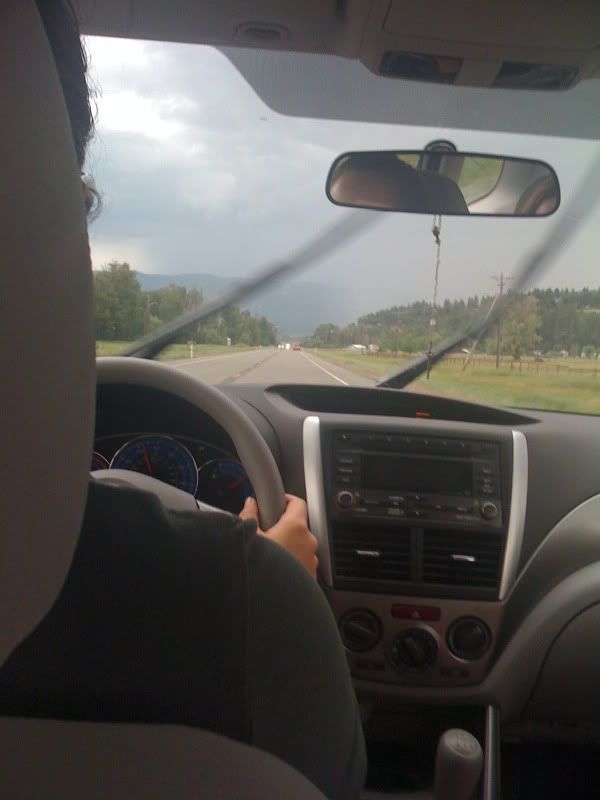 One side of the road is really cloudy. The other not so much.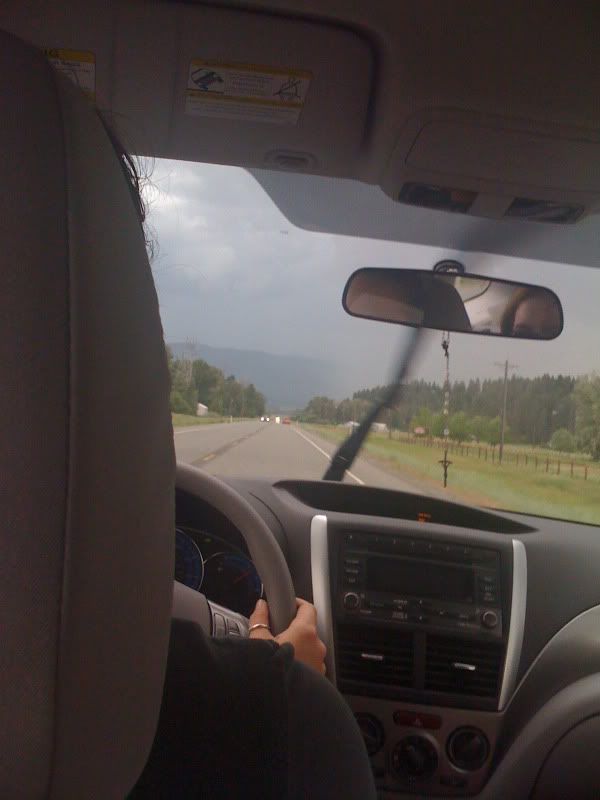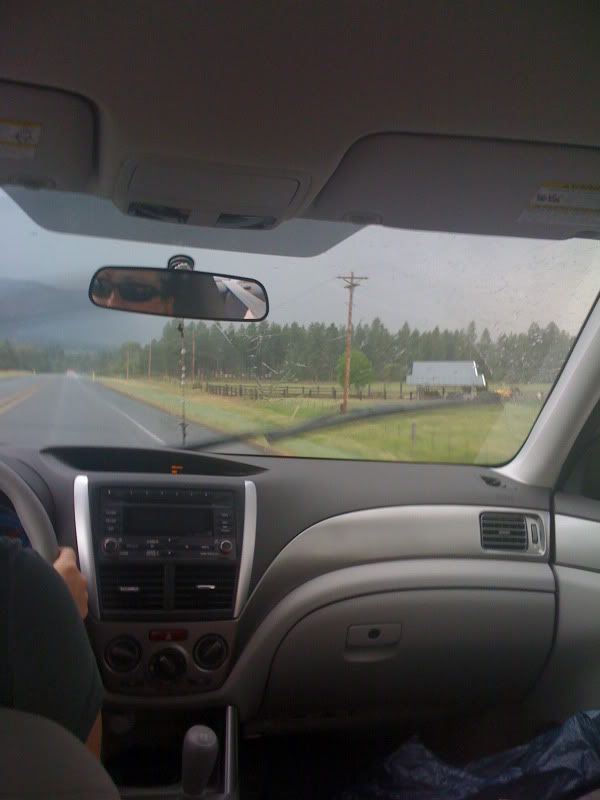 We pass through it. Or so we thought. In Cle Elum.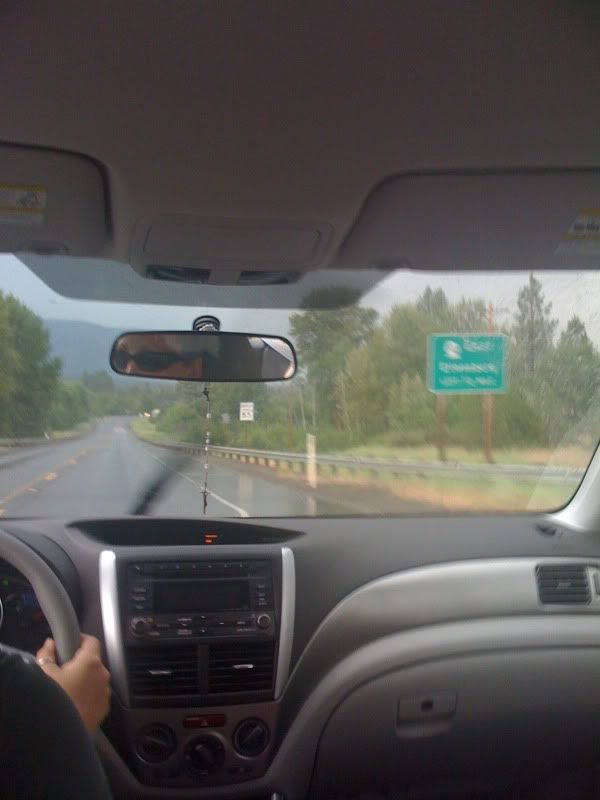 Then we get on 1-90.
And promptly have to pull over.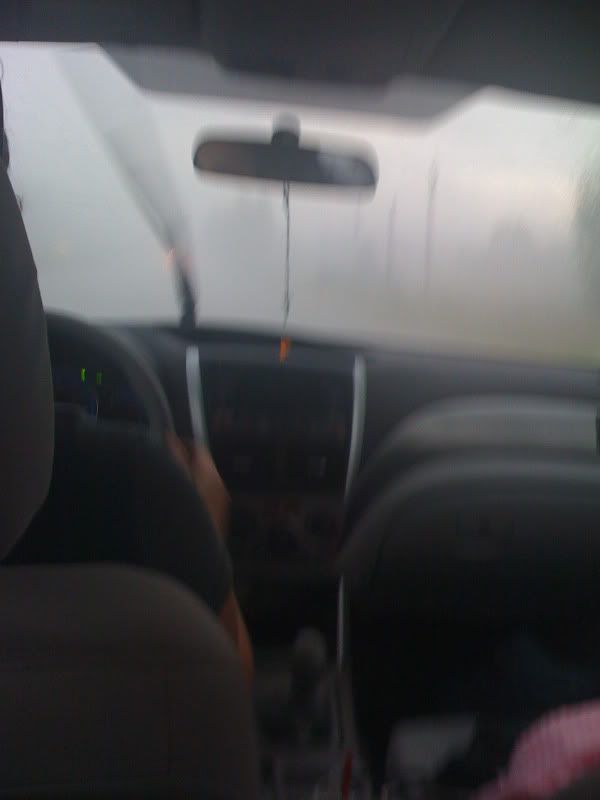 The hail made it sound like we were in a popcorn maker. And the thunder shaking the ground added to the effect.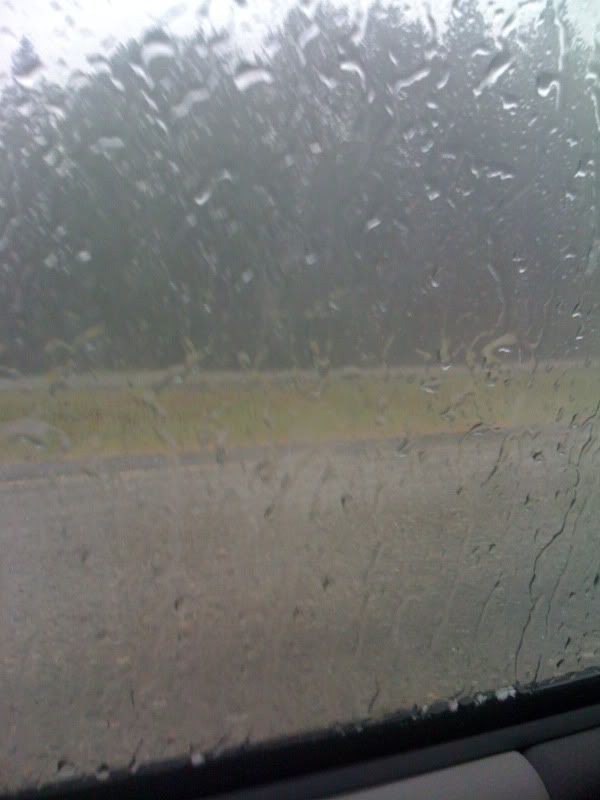 And it also felt a little bit like we were in a dish washer.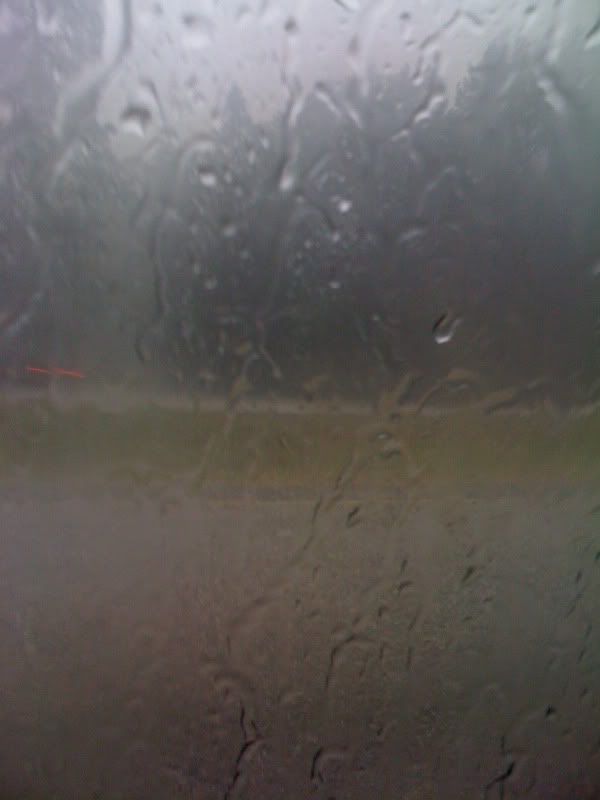 Audrey looking at the madness.
We sat there for about 25 minutes, before it let up enough to get back on the road. And thankfully the storm didn't follow us into the pass.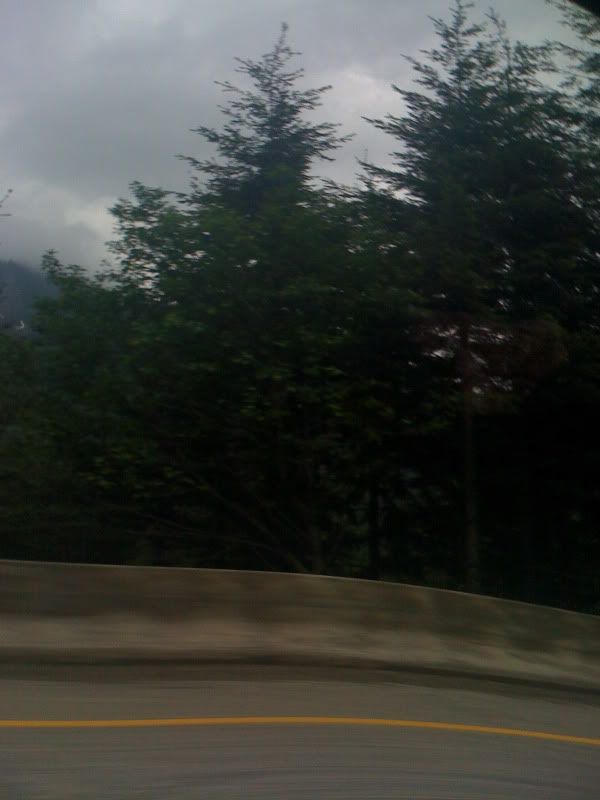 We spent the rest of 1-90 making faces at other drivers. Crazy faces, not like the finger or anything. We also saw a car with the Starfeelt insignia on it and gave them the Vulcan salute as we passed them. We did meet a Lenny Piddler who kept staring at us whenever we passed each other, this was BEFORE we started the face game.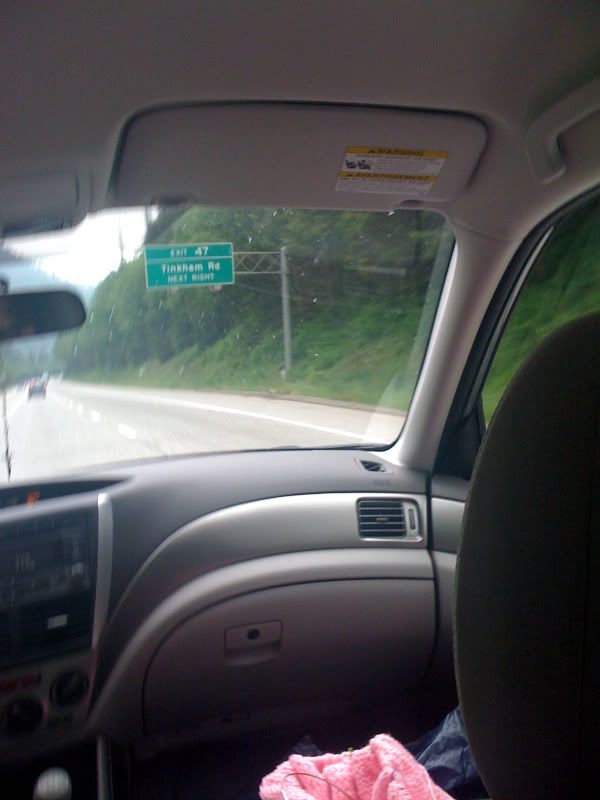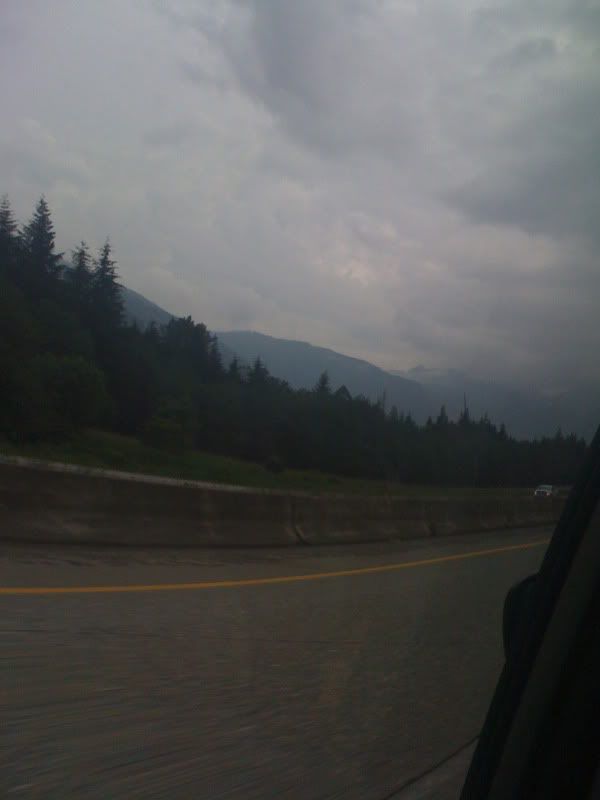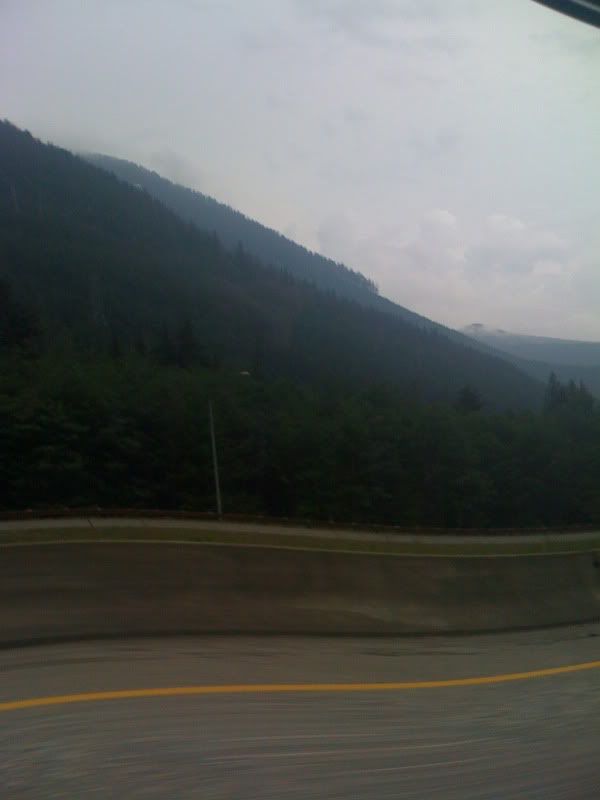 We stopped in Issaquah for gas and Krispy Kreme. My feet on the left, Audrey's on the right.
The guys in the car next to us at the gas station saw Audrey's foot dance (the gas station was playing something rather bouncy) and LOLed. And since they got on the freeway with us, we made funny faces and Vulcan salutes when we were still insight of each other. FEET FRIENDS!
And then we got back to Kirkland. Eddie sat on my lap, let me take a picture of him and promptly sauntered off.
Then we re-watched/finished
Boggy Creek
, and then parted ways.
So that was pretty fucking epic. We decided (or at least I did) that Susan was Harold, Audrey was Kumar, and I was Neil Patrick Harris. :P I hope we have more roadtrips in the future.
Sorry to everyone I am also Facebook friends with. A lot of these are doubles of what I am attempting to post over there (Facebook has not been liking me much lately). Susan, these (and what will hopefully be on Facebook sometime in the next few days) are just the pics I felt were best. I can upload and send you all of them if you want.
I slept like 10 hours last night, was so tired! I will hopefully be able to sleep tonight, since I have to go in early tomorrow. *thunmbs down*
Current Mood:
satisfied
Listening/Watching: Aladdin