I'm sorry for that last emo entry. I may go back and delete it. When I left for work this morning, John had gotten the internet to work (I guess the problem wasn't my computer). But apparently it stopped working again. John called them and it's some problem on Comcast's end. We should have service again in 24 hours at the latest (I'm stealing someone else's right now).
Stolen from
danniisupernova
1. Pick 15 OTPs/Ships.
2. Describe them in less than 15 words.
3. Have your flist guess the OTP/Ships.
1. Damaged; one date; can't fix me
House/Cameron (
House M.D.
), by
ww_sb_xf
2. outsiders; underestimated strength; odd duck, green thumb
Neville/Luna (
HP
), by
distress_bacon
3. Scars; quarreling; taboo
Amber/Luigi (
Repo!
), by
pellnell
4. Wasn't my battle, but I'll fight beside you; sexual tension; royalty; pirate
5. partners; no one gets you but me; good guys
Goren/Eames (
Law & Order: Criminal Intent
), by
danniisupernova
6. Games; manipulation; can't work together, but can't live without each other
Chuck/Blair (
Gossip Girl
),
danniisupernova
7. Friendship; innocence in a time of battle, girlish dreaming
8. Saying the wrong thing; sweet, but blunt; medicine; mechanics
Simon/Kaylee (
Firefly/Serenity
), by
danniisupernova
9. Teacher, student; help me find my way out of the darkness, Scooby
Willow/Giles (
Buffy
), by
danniisupernova
10. Nerds; genius; flight; far from home
McKay/Sheppard (
Stargate Atlantis
), by
downloadable08
11. Extremely odd; misunderstandings; cheating; rigid; get back to work
12. Dark; tit for tat; eery sort of mutual respect
13. Possession; ink; couldn't have done this without you
Tom/Ginny (
HP
), by
pann_cake
14. Perfect; teasing; fiery tempermant and hair
15. Mentor; political opposites, friends first
And one from
hazy_crazy
! I've done memes similar to this, so I tried not to do any repeats; there may be one or two though. And I'm totally stealing her collage idea again.
1) List 10 (or more?) celebrities you would have sex with without even asking questions.
(2) Put all of them in order of your lust for them. (1 is the hottest.)
I'll try, but they always move around.
(3) Say which movie/show/thing it was that hooked you.
(4) Supply photos.
(5) Tag five people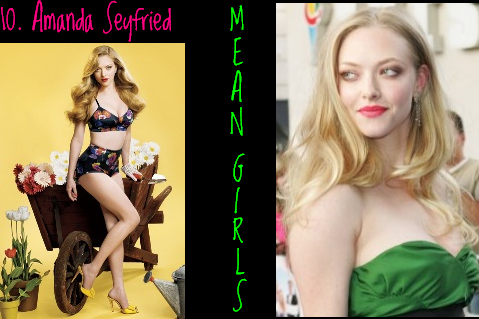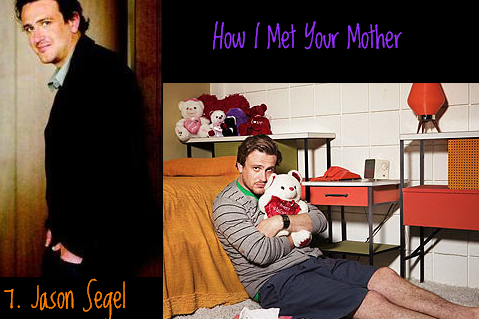 Sorry if the banners look funny. I'm still adjusting to this computer's huge screen, and text settings, etc. And half our uploaded to Photobucket, and half to TinyPic (my pilfered internet couldn't decide on one or the other).
Okay, I just
have
to post this vid from last Friday's episode of
The Soup
. I was probably laughing for five minutes straight. Warning, you may find it a little creepy as well as amusing.
Current Mood:
listless
Listening/Watching: "We Started This Op'ra S**t" from Repo! the Genetic Opera