LJ, are you trying to piss me off? Do you not want my moolah anymore? I'm sure most of you are now aware that e-mail notifications were shut off on many accounts for some unknown reason. And not only that, apparently Hotmail and LJ are not on speaking terms, so Hotmail no longer accepts messages from LJ... QUOI LE FUCK?!
And I know all of you know about the news of Dumbledore. All I can say is, "Well duuuuh! He totally gave Grindelwald a crack at his crack!" This is a little something stolen from
distress_bacon
: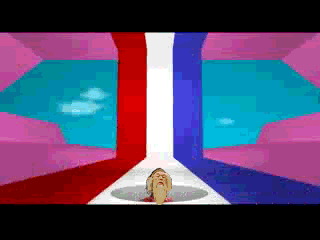 And for those of you who don't remember/didn't see "What What in the Butt",
watch it on YouTube
.
As for Neville, and any other people she may mention in future interviews, well that does not count! The epilogue hardly counts as canon, what chance do things sporadically mentioned after the last and FINAL book have?
Nightmare Before Christmas 3-D
was amazing! I highly recommend going if it is playing near you. There was a Husky game, therefore traffic, therefore our bus didn't get us there until 3:30 on the nose. We had to sit in front, but it could've been worse. And notice to parents, if your kids are going to be afraid (and I do think you would have some inkling beforehand) please don't take them to see it. I don't know why kids were scared; my generation was disensitized, and they should be even more! Anyway, I splurged on popcorn, Coke, and Red Vines so we I got the total movie experience, which I have not done in forever. And we had to walk a ways to our bus, so excersise. :D
I feel old,
Nightmare
came out when
I
was a little kid! :P
Well, I paused the TV, so now I am off to watch
Desperate Housewives
. Ta! :)
P.S. GO SEAHAWKS!!!!!!!!!!!!!!!! Tapp is da man!
Current Mood:
lazy
Listening/Watching: "Build Me Up Buttercup" by Save Ferris